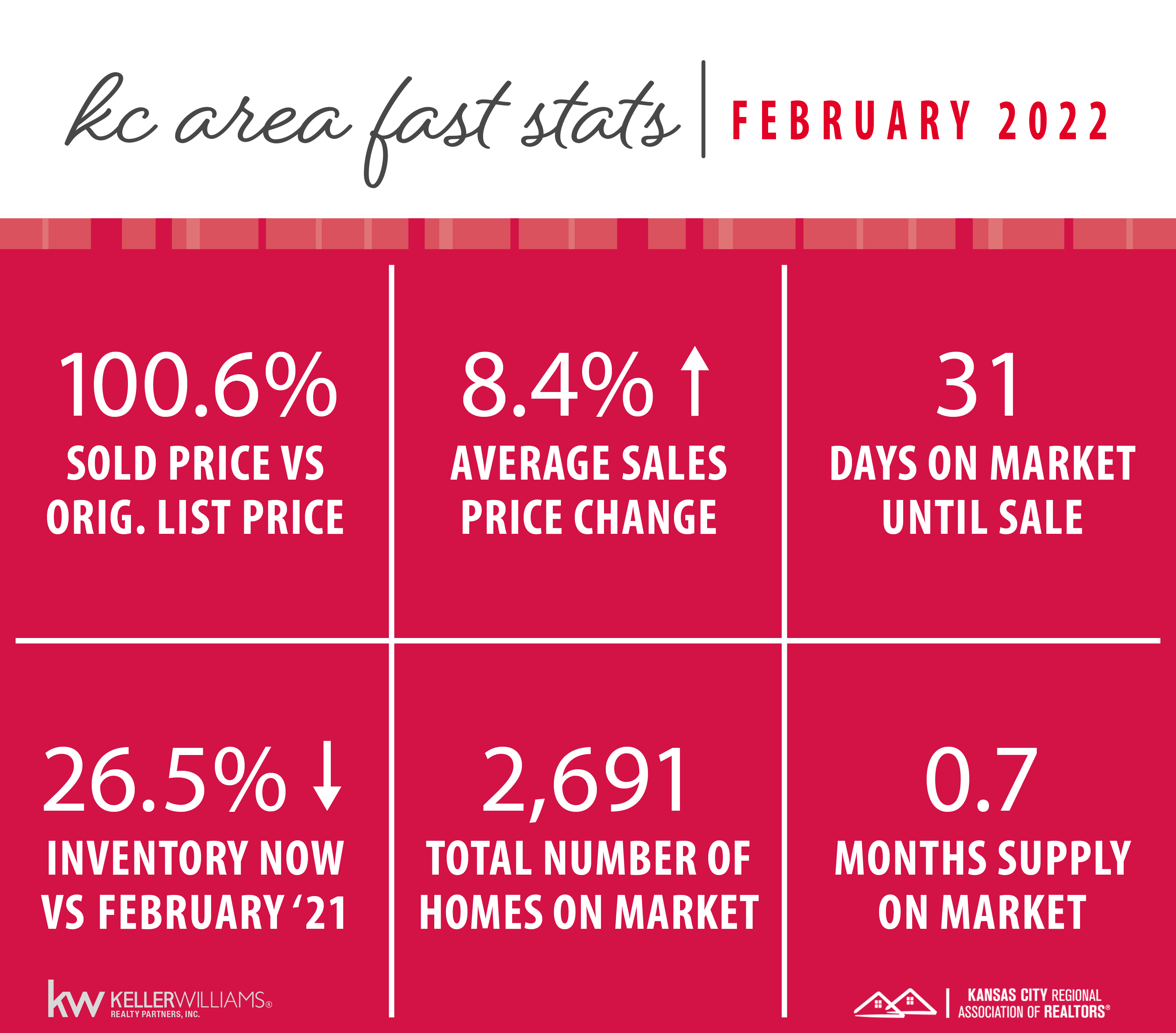 Homes on the market in the Kansas City metro area are selling for an average of 100.6 percent of the original list price. That's a 1.6 percent increase from February 2021. Days on the market decreased to only 31 days—compared to 37 days just one short year ago. Supply from the same time last year decreased: 44.4 percent for existing homes, and increased 28.6 percent for new homes, for an average decrease of 30.0 percent. That leaves KC with only a 0.7 months supply of homes on the market.
With that said, there are less homes available now than there were in the early spring last year. Looking at the total number of homes on the market in the spring of 2021, there were 3,845 in March, and 3,499 in June. More recently, the February 2022 home inventory was at 2,691. Currently, we have seen inventory decrease from January, but we are hopeful that spring will bring more homes on the market as we come into what is typically the busier season.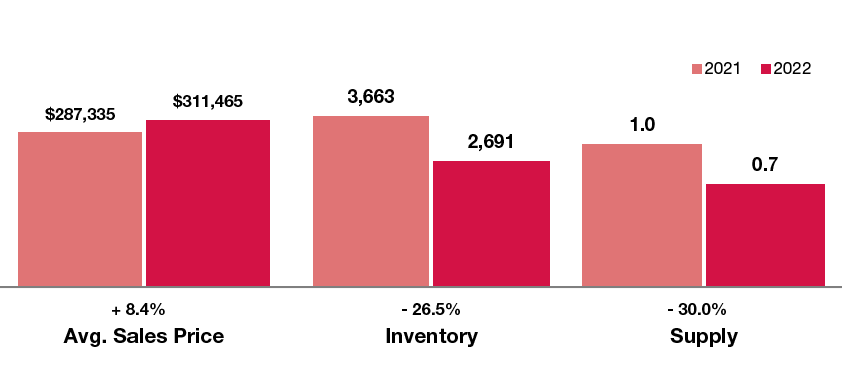 The majority of the Kansas City metro is still in a seller's market, but not all areas are alike. Exact data varies from county to county, and for different home prices. Always consult with your Agent for personalized information! Email Miles Rost or Nicole Laufenberg with questions about the market in your current or future neighborhood. You can also call us at 913-451-4888.
NATIONAL NEWS
The U.S. real estate market remains hot ahead of the spring selling season, with existing home sales up 6.7% as of last measure, according to the National Association of REALTORS®. Experts attribute the growth in sales to an uptick in mortgage interest rates, as buyers rushed to lock down their home purchases before rates move higher. Mortgage rates have increased almost a full percentage point since December, with the average 30-year fixed rate mortgage briefly exceeding 4% in February, the highest level since May 2019.
Inventory was at an all-time low of 860,000 as February began, down 17% from a year ago and equivalent to 1.6 months supply. According to Lawrence Yun, Chief Economist at the National Association of REALTORS®, much of the current housing supply is concentrated at the upper end of the market, where inventory is increasing, while homes priced at the lower end of the market are quickly disappearing, leaving many first-time buyers behind. The shortage of homes is boosting demand even further, and with bidding wars common in many markets, it's no surprise sales prices continue to soar.
All stats and information courtesy of KCRAR – the Kansas City Regional Association of Realtors®.