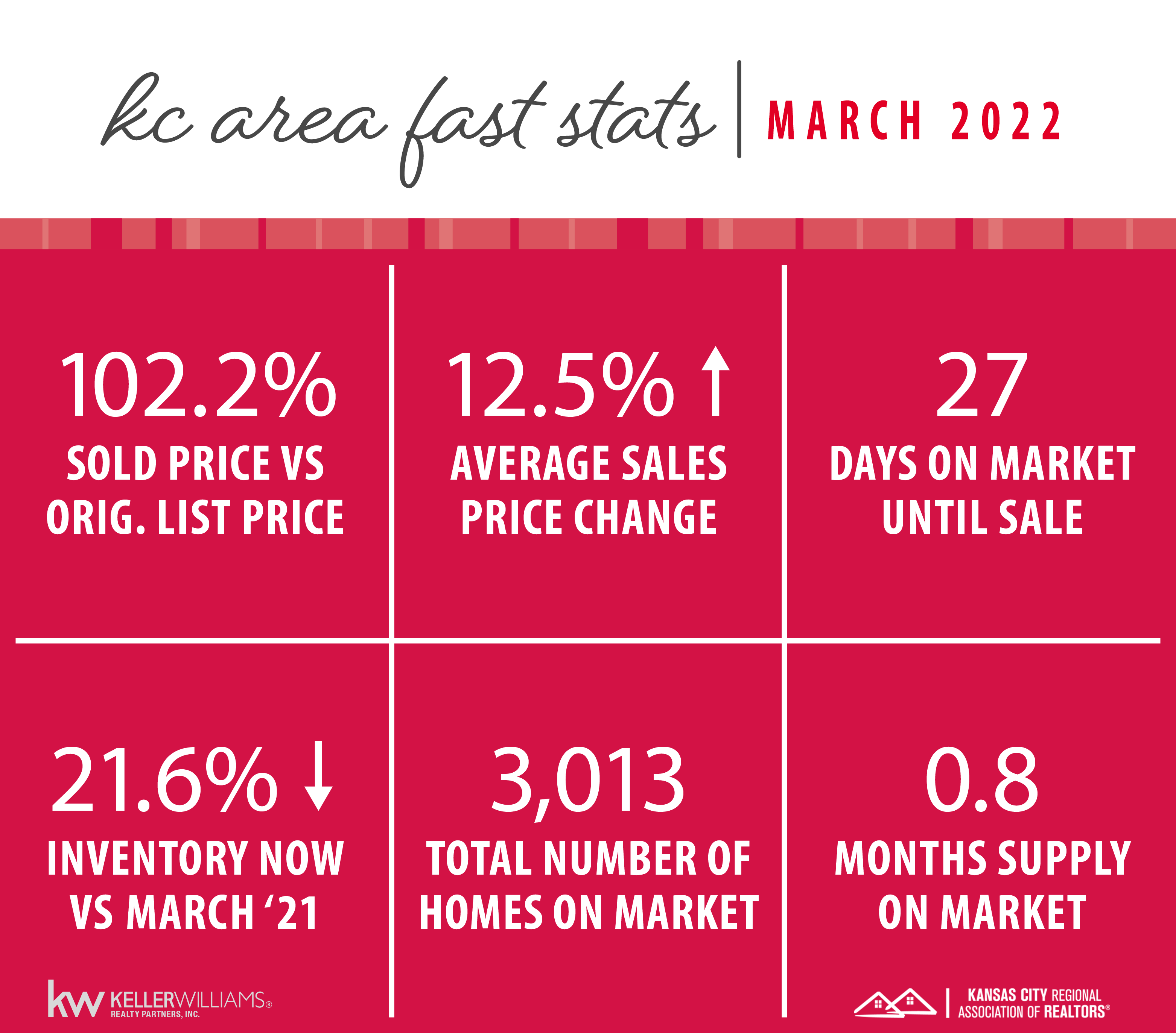 Homes on the market in the Kansas City metro area are selling for an average of 102.2 percent of the original list price. That's a 2.1 percent increase from March 2021. Days on the market decreased to only 27 days—compared to 38 days just one short year ago. Supply from the same time last year decreased 33.3 percent for existing homes, and increased 50.0 percent for new homes, for an average decrease of 20.0 percent. That leaves KC with only a 0.8 months supply of homes on the market.
With that said, there are less homes available now than there were in the spring last year. Looking at the total number of homes on the market in the spring of 2021, there were 3,845 in March, and 3,499 in June. More recently, the March 2022 home inventory was at 3,013. While, we have seen inventory decrease, we are hopeful that spring will bring more homes on the market as we come into what is typically the busier season.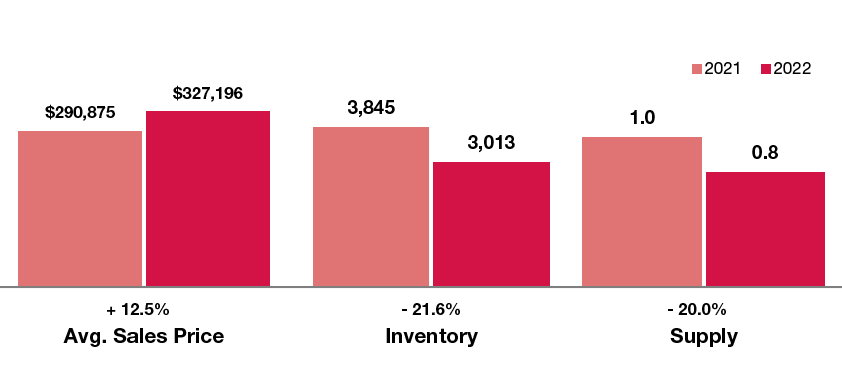 The majority of the Kansas City metro is still in a seller's market, but not all areas are alike. Exact data varies from county to county, and for different home prices. Always consult with your Agent for personalized information! Email Miles Rost or Nicole Laufenberg with questions about the market in your current or future neighborhood. You can also call us at 913-451-4888.
NATIONAL NEWS
Nationally, existing home sales recently dropped to a 6-month low, falling 7.2% as buyers struggled to find a home amid rising prices and historic low inventory. Pending sales are also down, declining 4.1% as of last measure, according to the National Association of REALTORS®. Builders are working hard to ramp up production—the U.S. Census Bureau reports housing starts are up 22.3% compared to a year ago—but higher construction costs and increasing sales prices continue to hamper new home sales, despite high demand for additional supply.
Across the country, consumers are feeling the bite of inflation and rising mortgage interest rates, which recently hit 4.6% in March, according to Freddie Mac, rising 1.4 percent since January and the highest rate in more than 3 years. Monthly payments have increased compared to this time last year, and as housing affordability declines, an increasing number of would-be homebuyers are turning to the rental market, only to face similar challenges as rental prices skyrocket and vacancy rates remain at near-record low.
All stats and information courtesy of KCRAR – the Kansas City Regional Association of Realtors®.