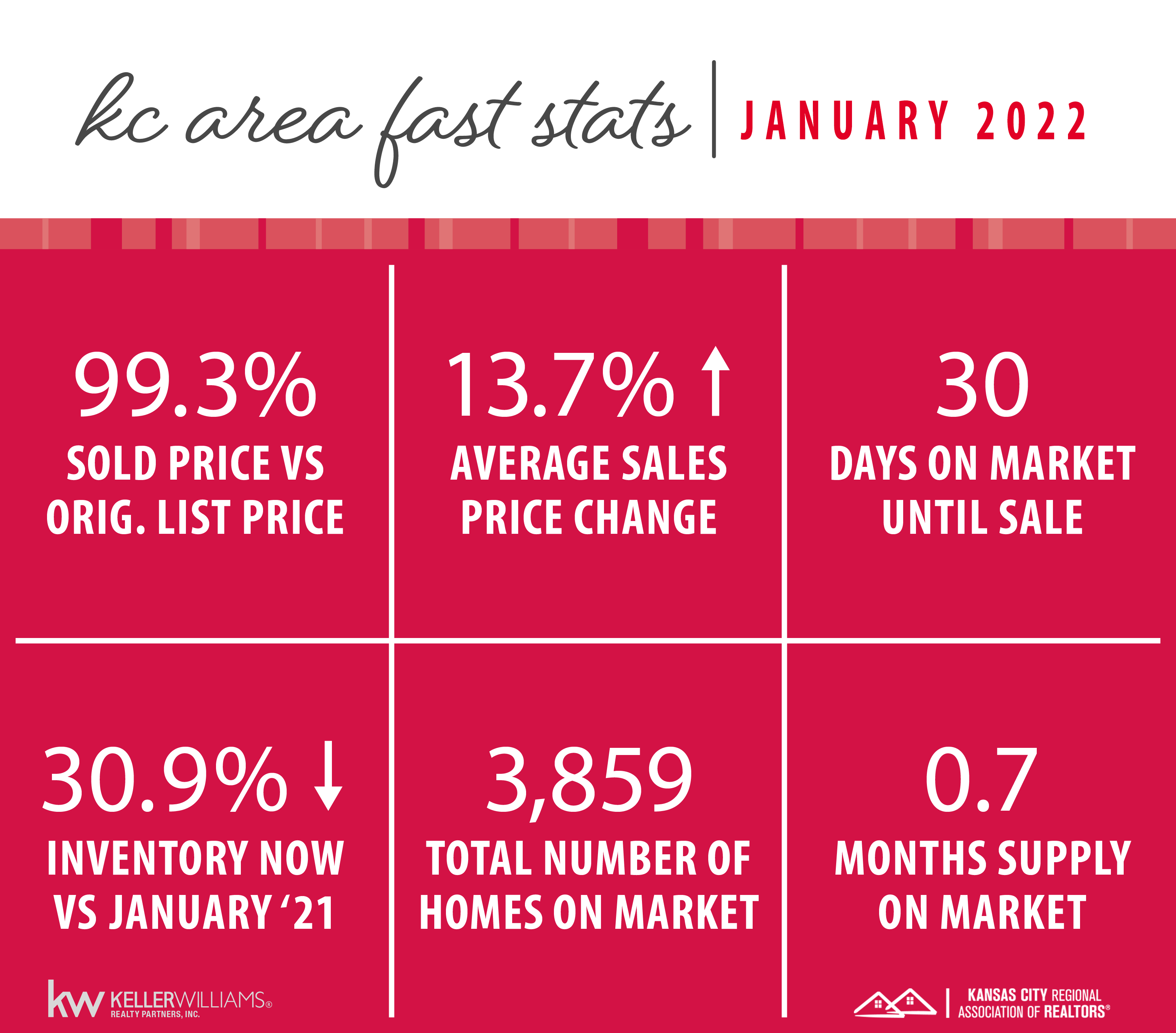 Homes on the market in the Kansas City metro area are selling for an average of 99.3 percent of the original list price. That's a 1.1 percent increase from January 2021. Days on the market decreased to only 30 days—compared to 35 days just one short year ago. Supply from the same time last year decreased: 44.4 percent for existing homes, and increased 7.7 percent for new homes, for an average decrease of 36.4 percent. That leaves KC with only a 0.7 months supply of homes on the market.
With that said, there are more homes available now than there were last spring. Looking at the total number of homes on the market in the spring of 2021, there were 3,845 in March, and 3,499 in June. More recently, the January 2022 home inventory was at 3,859. Happily, we are seeing inventory and supply gradually gain more ground with each passing month.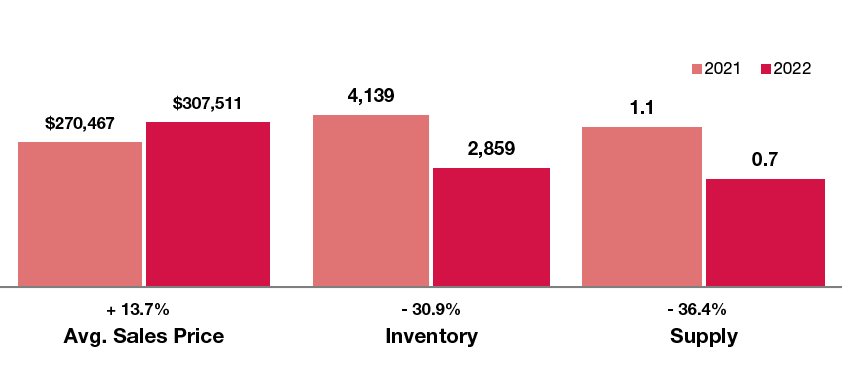 The majority of the Kansas City metro is still in a seller's market, but not all areas are alike. Exact data varies from county to county, and for different home prices. Always consult with your Agent for personalized information! Email Miles Rost or Nicole Laufenberg with questions about the market in your current or future neighborhood. You can also call us at 913-451-4888.
NATIONAL NEWS
The 2022 real estate market begins where 2021 left off, in which existing home sales reached their highest level since 2006, with the NationalAssociation of REALTORS® reporting sales were up 8.5% compared to the previous year as homebuyers rushed to take advantage of historically low mortgage rates. Home sales would've been even greater were it not for soaring sales prices and a shortage of homes for sale in many markets, forcing a multitude of buyers to temporarily put their home purchase plans on hold.
For many buyers, 2022 marks a new opportunity to make their home purchase dreams a reality. But it won't be without its challenges. Inventory of existing homes was at 910,000 at the start of the new year, the lowest level recorded since 1999, according to the National Association of REALTORS®, and competition remains fierce. Affordability continues to decline, as inflation, soaring sales prices, and surging mortgage interest rates reduce purchasing power. The sudden increase in rates and home prices means buyers are paying significantly more per month compared to this time last year, which may cause sales to slow as more buyers become priced out of the market.
All stats and information courtesy of KCRAR – the Kansas City Regional Association of Realtors®.