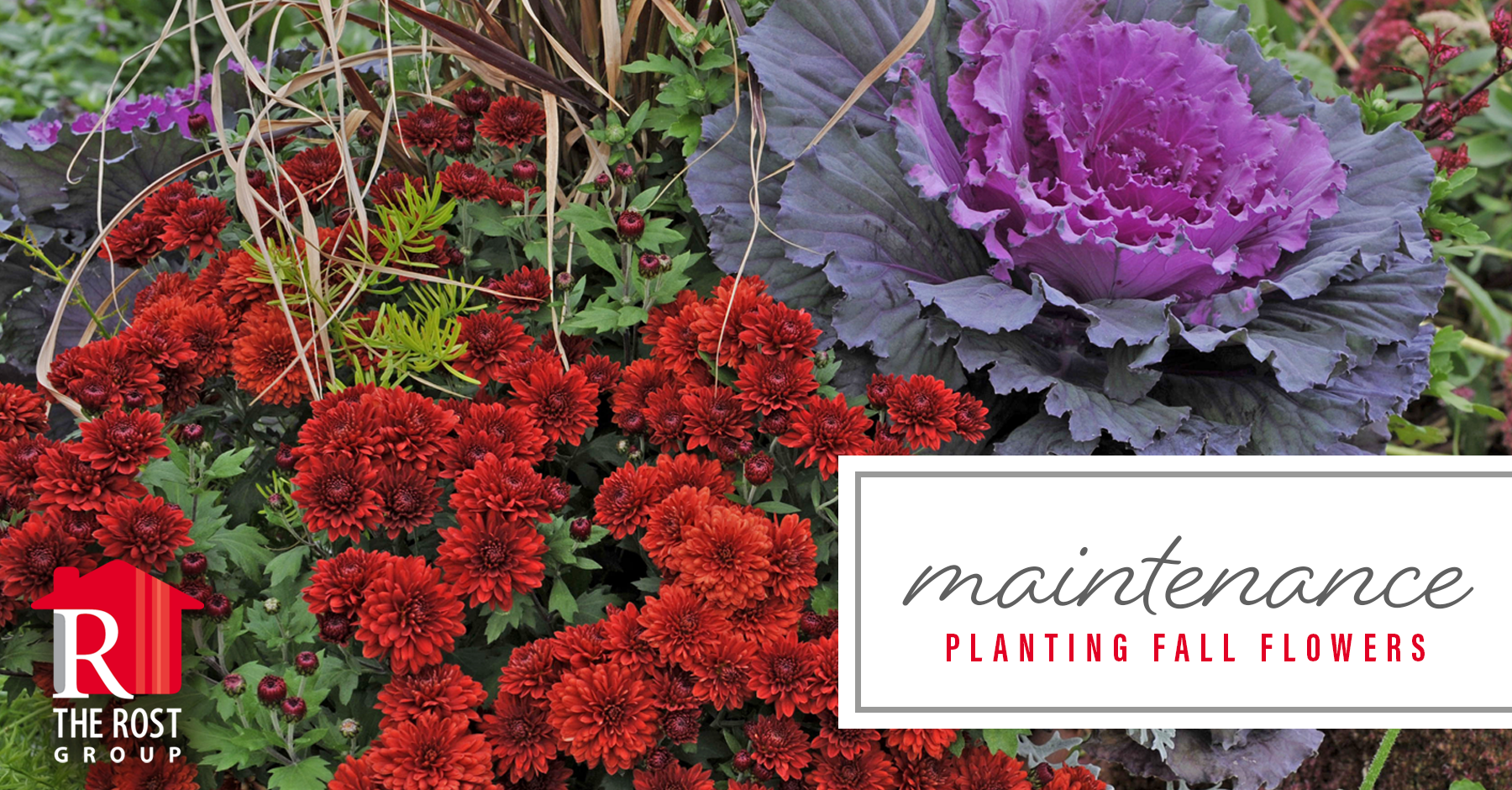 To keep your landscaping interesting and colorful, you'll want a few fall plants that can tolerate freezing temperatures. Here are some of the best options for yards in and around Kansas City.
HARDY GARDEN MUMS: Perennials – These will likely survive winter, but only if you plant them in early fall or sooner.
FLOWERING CABBAGE & KALE: Cool season biennials – These colorful rosettes of foliage will survive temperatures down to -5 degrees, with hues deepening after the first frost.
JAPANESE ANEMONE:
Perennials – These graceful flowers are tougher than they look, blooming in pinks or whites late summer and into fall.
MAXIMILIAN SUNFLOWERS: Perennials – Did you know these pretty, yellow flowers can bloom into November if properly cared for?

ROW 1: Hardy Garden Mums, Flowering Cabbage, Japanese Anemone, Maximilian Sunflowers
ROW 2: Asters, Marigolds, Pansies, Sneezeweed
NEW ENGLAND OR NEW YORK ASTERS: Perennials – These pretty flowers come in a variety of colors and are hardy in our regional zone.
PANSIES & POT MARIGOLDS: Annuals – These flowers love the cold, and reportedly can tolerate temperatures down to 25 degrees.
SNEEZEWEED: Perennials – Don't be alarmed by the name, which has nothing to do with allergies. These yellow flowers will produce blooms well into the fall, attracting bees and butterflies.
Need to call a pro for landscaping assistance? View our top recommended vendors on our website {{ HERE }}