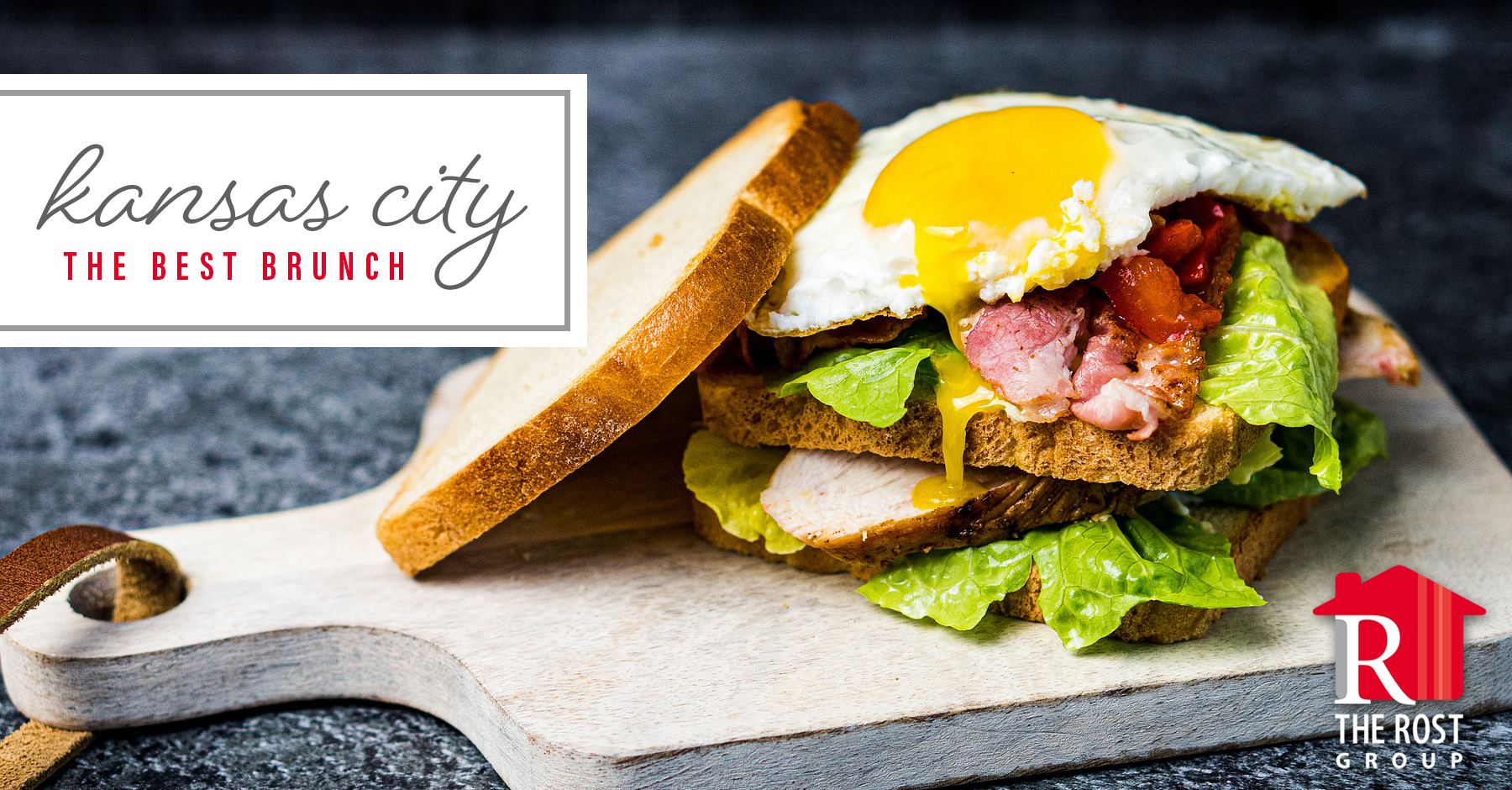 SEPTEMBER 2021 – The fall season is nearly upon us, and if you're like us, a nice cozy brunch fits right into the weekend agenda. Whether you like standard fare, or you're feeling more adventurous, we've got a location for you to check out. Take a tour of the best Kansas City brunch spots. Here are our favorites…
Nick & Jake's | 6830 W 135th St, Overland Park, KS 66223
Served Sundays 10 am to 1 pm. An amazing buffet offering the best of breakfast classics, made to order omelets & waffles, prime rib, smoked salmon, peel & eat shrimp, lunch comfort foods, and desserts.
Red Door Woodfired Grill | 5 metro locations: Leawood, Overland Park, Lenexa, Brookside, Liberty
Served Saturday & Sunday 10 am to 2 pm. From warm beignets to prime rib hash this unique and hearty menu has all your bases covered. And don't miss the Mimosa of the day!
Bristol | 5400 W 119th St, Leawood, KS 66209
Served Saturdays 11 to 2, and Sundays 10 to 2. Channel your inner southern belle or gentleman with shrimp and grits or try decadent carrot cake waffles. As expected, some of the very best seafood options in KC will also tempt you…
Louie's Wine Dive | 6701 W 119thSt, Overland Park, KS 66209
Served Saturday & Sunday 10 to 2. With dishes like Arch Frenemy (seared ham, fried egg, Havarti cheese, seasonal jam, brioche bread, breakfast potatoes) and crabcake benedict, this menu is worth exploring! If eye openers are your thing, we highly recommend the bloody marys.
Santa Fe Café | 9946 W 87th St, Overland Park, KS 66212
Open Monday – Saturday 6 to 2, and Sunday 7 to 2. As they say, it really is "local comfort food just like you're eatin' at Grandma's house"! Bring your cowboy appetite so you can tackle some of the best omelets and biscuits in town. Unique pancake and waffle options will offer up something sweet if that's more your style.
Snooze | 7012 W 135th St, Overland Park, KS 66223
Open Monday – Friday 6:30 to 2:30, and Saturday – Sunday 6:30 to 4:00. Locally sourced ingredients make up a menu that takes all the classics and gives them a "twist"! Our favorites are the signature pancake flight and barbacoa chile verde benedict. Try the Guatemalan coffee or enjoy the full bar. Best of all, they can accommodate all dietary and allergy needs. Wow!
Succotash | 2601 Holmes, Kansas City, MO 64108
Open Friday – Sunday 8 to 3, and Monday 8 to 2. A hipster joint with some of the best food you've ever tasted? Yes, please! Gluten free or vegan? They've got you covered. The modern Elvis French toast plate just might convert you to veganism but fear not! The chorizo-filled southwest sink will satisfy meat-lovers too.
Chez Elle | 1713 Summit St, Kansas City, MO 64108
Open Monday 11 to 3, and Tuesday Sunday 8 to 3. A creperie and coffeehouse where the crepes are created right in front of you! Sweet and savory options will delight, with vegan and gluten free fare available too. Grab some French macaroons to-go so you can enjoy more goodness later…

MORE BEST OF KC ARTICLES
Looking for more information about the best that Kansas City has to offer? Here are a few more blog posts you may like.
OUR FAVORITE LOCAL GET-AWAYS
Are you itching to get out in the world as much as we are? It's time for a road trip! Here are some of our favorite places to get away without venturing TOO far from Kansas City. Check it out! {{ HERE }}
THE BEST DOG PARKS IN KANSAS CITY
The weather is starting to get warmer. Your fur babies want to get out of the house just as badly as you do! Take a look at our favorite KC area dog parks. {{ HERE }}