INVESTOR TO AGENT

With renovation experience, Miles Rost and his team know houses inside and out.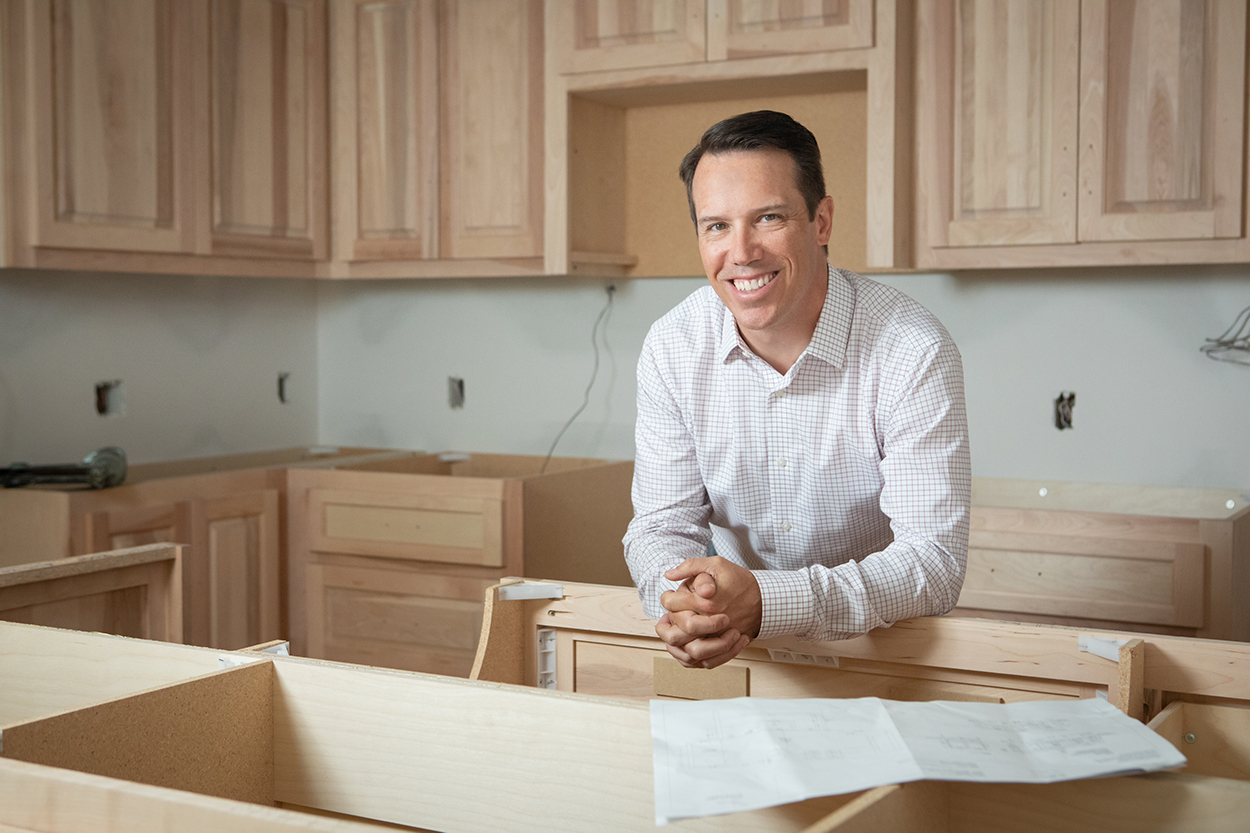 From foundation to roof and everything in between, Miles Rost and his team know houses. His experience buying and selling investment properties has given Miles an edge in every aspect of the real estate business.
"I like to call myself a renovator instead of a flipper," said Miles. "I love taking something old, ugly, or dilapidated, seeing the vision, and making it new again. I've always been very particular in my renovations, making sure they are something I want to put the Rost name to."
That benchmark of "can you put your name to it" came early in his career from a mentor, and it's been the standard since. Miles has followed his fascination in real estate from buying his first rental property in his twenties to making the leap to REALTOR® in 2004 to being in the top one percent of Kansas City's agents for the last ten years.
"My background being an investor first is different from many other agents and gives me a certain perspective," said Miles. "When I'm showing houses on the buy-side or advising on the sell side, I'm evaluating the roof, foundation, chimney, siding, and the HVAC and efficiency… the things that are not exciting or that typically 'sell' a house, but they matter so much in the long run."
Everyone knows how those big-ticket "surprises" can wreck a deal during inspections. Miles goes for a more proactive approach with his clients. As he puts it: "we don't want them to buy a lemon."
"I think this is where we really stand out," said Miles. "We can look at a house and see the big issues but also see the possibilities of a great long-term investment. We try to negotiate those major fixes out in the initial offer, so the big-ticket items are already addressed."
Going a step further, Miles has extensive relationships with about 35 contractors, thanks to his own continued investment in real estate. When those inevitable fixes come up, Miles knows who to call to assess and fix the areas in question. The Rost Group renovates and sells several houses a year to stay in touch with trends, marketplace preferences, and cost estimates.
This is valuable, real-world research not only for their buying/selling clients but also for their investment property clients. The Rost Group's main business is serving buyers and sellers with their primary residences, all of which come 100 percent from referrals. But about 10 percent of clients are looking for their first rental or first flip. And, of course, he's been there: Miles has flipped enough houses to know what the buyer pool likes and doesn't like.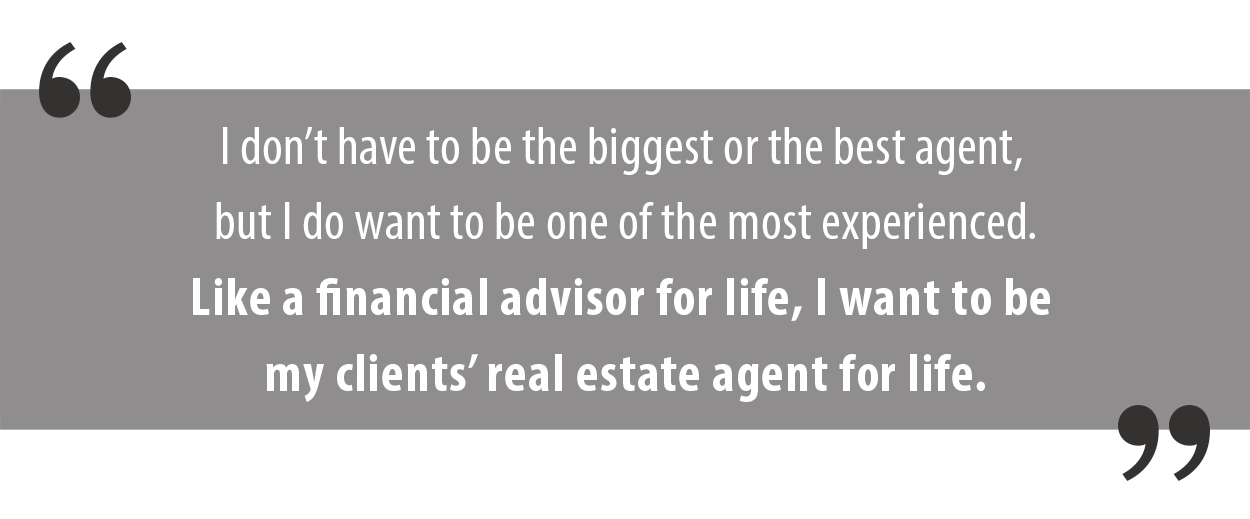 In the early days, Miles balanced a full-time job in medical sales with several rentals in the Kansas City area. He, his wife Adrienne, and any friends he could pay cleaned and maintained the rentals. Eventually, he also began renovating to sell and earned his real estate license to streamline the process for himself. Then, he made the leap.
"I said, 'Okay, I've got the itch. Can I do this full time?'" said Miles. "It was a leap of faith: I had a great sales job; my wife and I just had our first baby and she'd quit her job to stay home with him. But I knew I wanted to work for myself, not work my way up a corporate ladder. That was not my calling."
Fortunately, Miles already had a friendship that could guide him in his new career. Dan and Maria O'Dell of Group O'Dell Real Estate had actually sold Miles that first rental property in 2002 and several after that.
"I asked Dan, 'If I take you to lunch, will you tell me everything you know?'" laughed Miles. "He gave me the best advice: if you're going to be a successful REALTOR®, you need to do this full-time. He was and is a top-producer so obviously I was going to follow his advice. I had faith in myself that I could do it. I concentrated all my effort into being a really good real estate agent."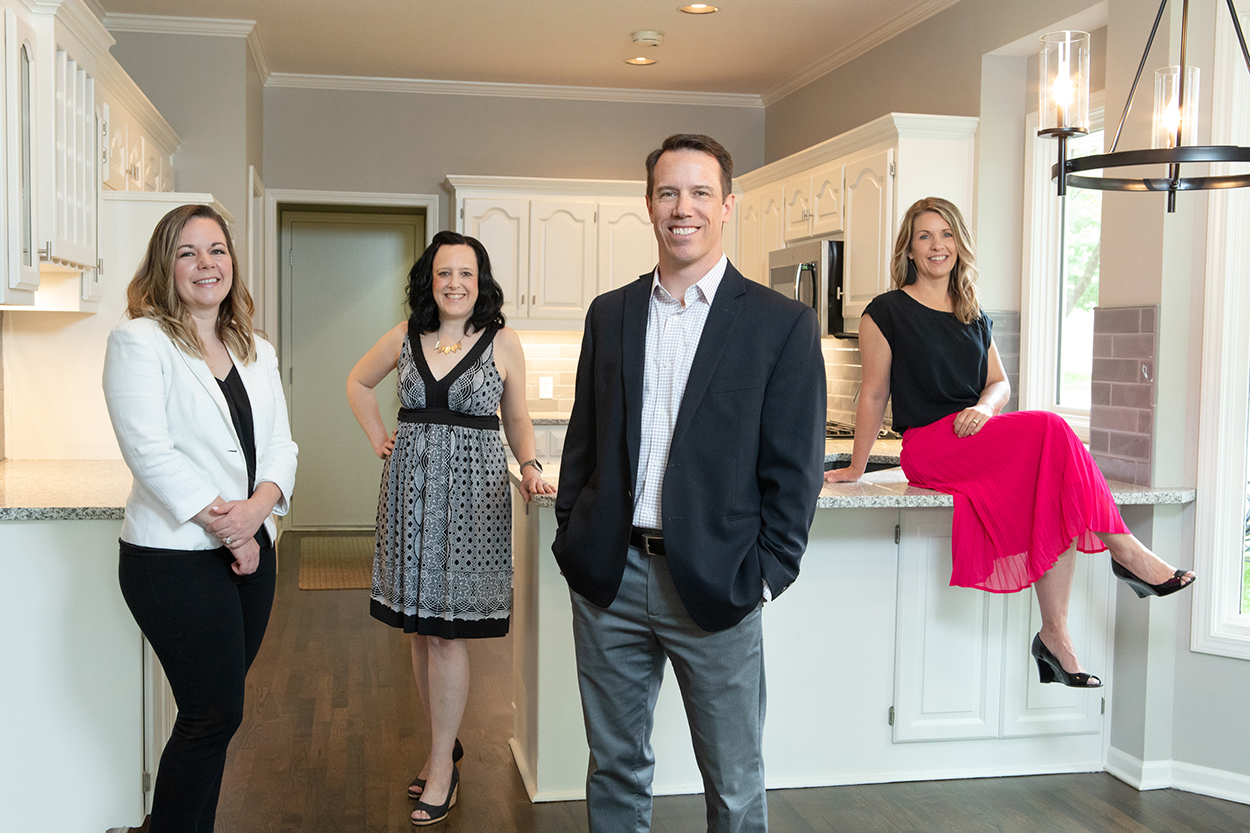 Since making that determination in 2004, Miles has moved $186 million in total volume and $21 million just in 2019. In the midst of success, he and his team also devote time to help build a house each year with Habitat for Humanity.
Looking forward, Miles has plans to grow his business. "But I want to do it the right way, with the right people. I'm all about quality, not quantity. And I want to be known as a really good co-op agent as well. Again, can I put my name to it?"
Like any good investor, Miles has the long game in mind: "I don't have to be the biggest or the best agent, but I do want to be one of the most experienced. Like a financial advisor for life, I want to be my clients' real estate agent for life."
Written by Jessica Bahr | Photography by Tiffany Matson
KANSAS CITY REAL PRODUCERS MAGAZINE | JULY 2020
Back to {{ IN THE NEWS }}
See our before and after renovation videos {{ HERE }}