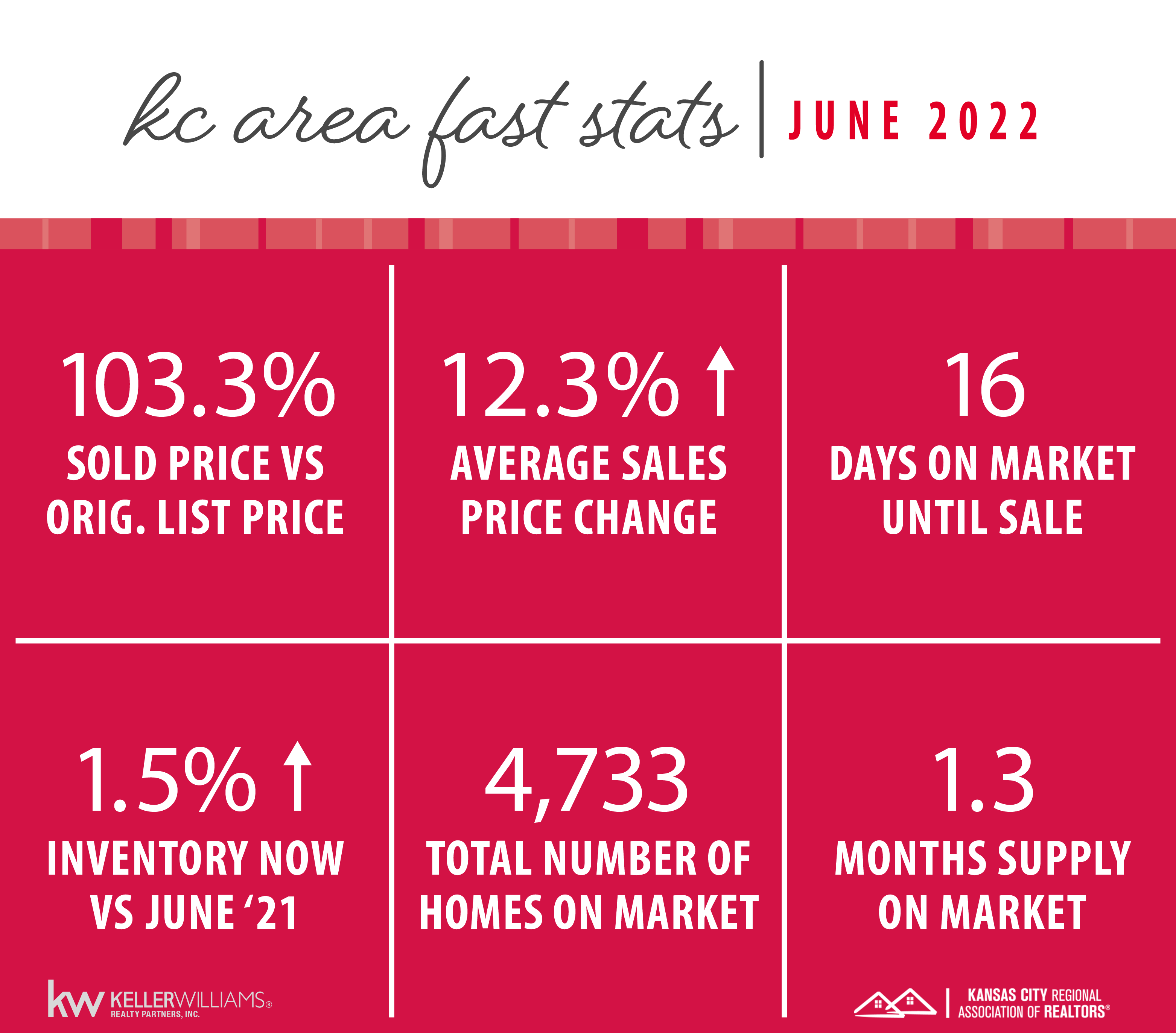 Homes on the market in the Kansas City metro area are selling for an average of 103.3 percent of the original list price. That's a 0.1 percent increase from June 2021. Days on the market decreased to only 16 days—compared to 19 days just one short year ago. Supply from the same time last year decreased 9.1 percent for existing homes, and increased 85.7 percent for new homes, for an increase of 8.3 percent combined. That leaves KC with a 1.3 months supply of homes on the market.
With that said, there is a greater quantity of homes available now compared to spring of last year. Looking at the total number of homes on the market in the spring of 2021, there were 3,845 in March, and 4,662 in June. More recently, the June 2022 home inventory was at 4,733. We are slowly seeing inventory creep up this year, and we are hopeful that this summer and fall will bring more homes on the market in Kansas City.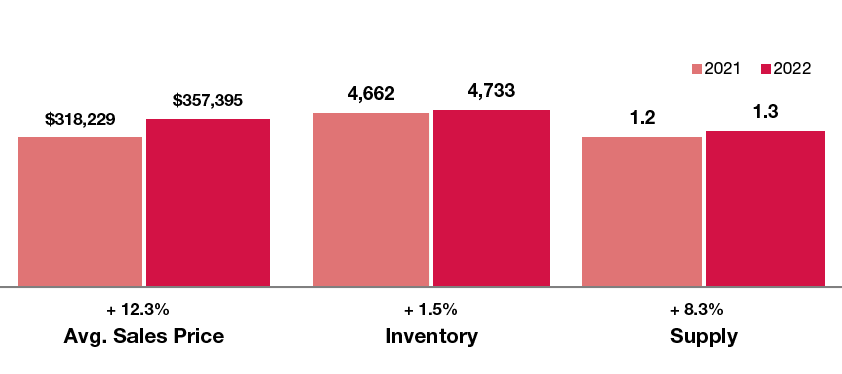 The majority of the Kansas City metro is still in a seller's market, but not all areas are alike. Exact data varies from county to county, and for different home prices. Always consult with your Agent for personalized information! Email Miles Rost or Nicole Laufenberg with questions about the market in your current or future neighborhood. You can also call us at 913-451-4888.
NATIONAL NEWS
Rising inflation and home prices, plus increased mortgage interest rates have combined to cause a moderate slowdown in the U.S. housing market. To help quell inflation, which reached 8.6% as of last measure in May, the Federal Reserve raised interest rates by three quarters of a percentage point in June, the largest interest rate hike since 1994. Higher prices, coupled with 30-year fixed mortgage rates approaching 6%, have exacerbated affordability challenges and cooled demand, with home sales and mortgage applications falling sharply from a year ago.
With monthly mortgage payments up more than 50% nationwide compared to this time last year, the rising costs of homeownership have sidelined many prospective buyers. Nationally, the median sales price of existing homes recently exceeded $400,000 for the first time ever, a 15% increase from the same period a year ago, according to the National Association of REALTORS®. As existing home sales continue to soften nationwide, housing supply is slowly improving, with inventory up for the second straight month. In time, price growth is expected to moderate as supply grows; for now, however, inventory remains low, and buyers are feeling the squeeze of higher prices all around.
In the Kansas City metro area, the current average home sales price has risen 12.3 percent to $357,395 since this time last year. The current KC median home sales price in 2022 is $287,100, which hits well below the national median of $407,600, keeping homeownership affordable in Kansas City.
All stats and information courtesy of KCRAR – the Kansas City Regional Association of Realtors®.