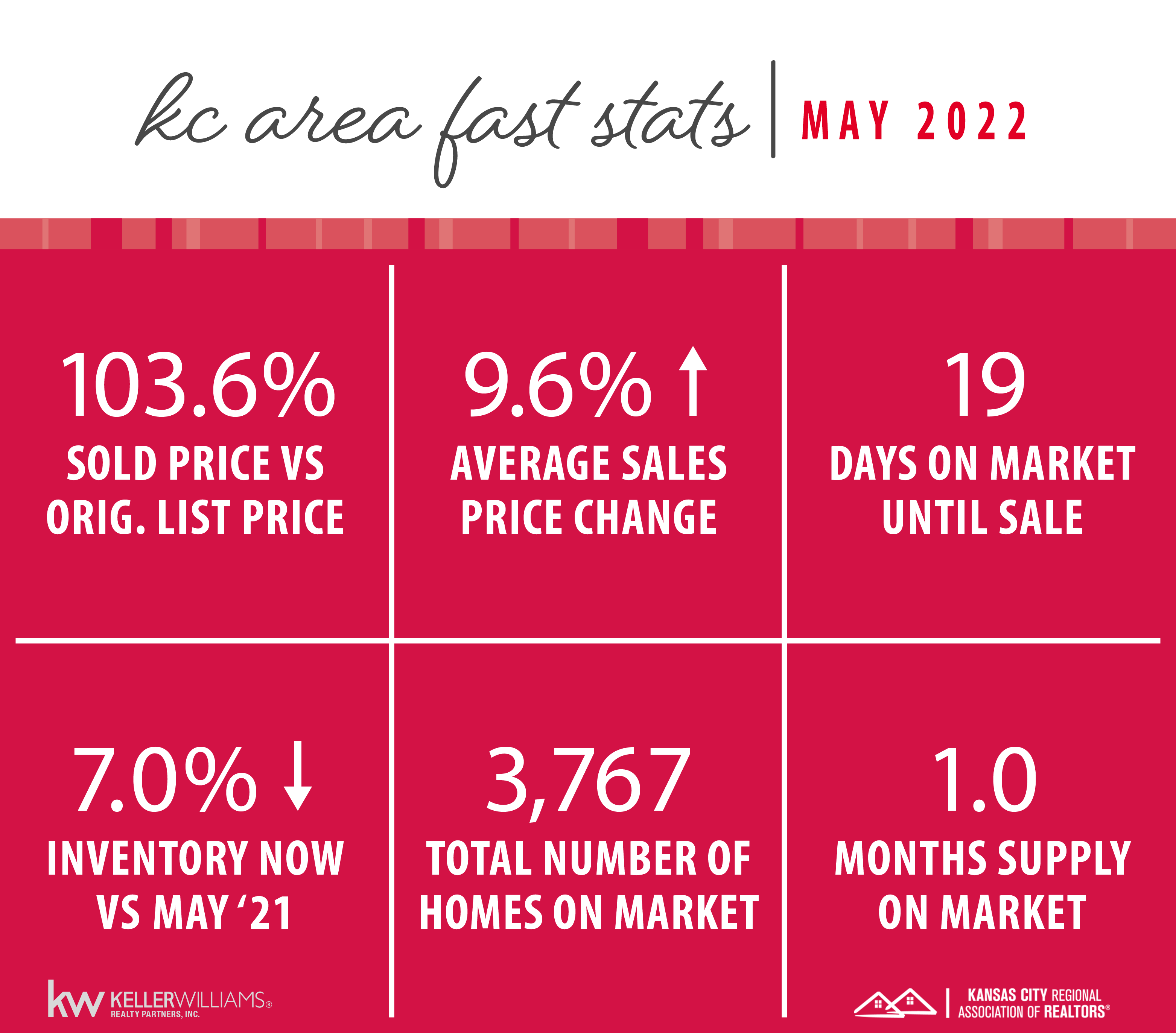 Homes on the market in the Kansas City metro area are selling for an average of 103.6 percent of the original list price. That's a 0.3 percent increase from May 2021. Days on the market decreased to only 19 days—compared to 21 days just one short year ago. Supply from the same time last year decreased 16.2 percent for existing homes, and increased 31.8 percent for new homes, for an average decrease of 9.1 percent. That leaves KC with only a 1.0 months supply of homes on the market.
With that said, there is a smaller quantity of homes available now compared to spring of last year. Looking at the total number of homes on the market in the spring of 2021, there were 3,845 in March, and 4,050 in May. More recently, the May 2022 home inventory was at 3,767. We are slowly seeing inventory creep up this year, and we are hopeful that this spring and summer will bring more homes on the market as we come into what is typically the busier season.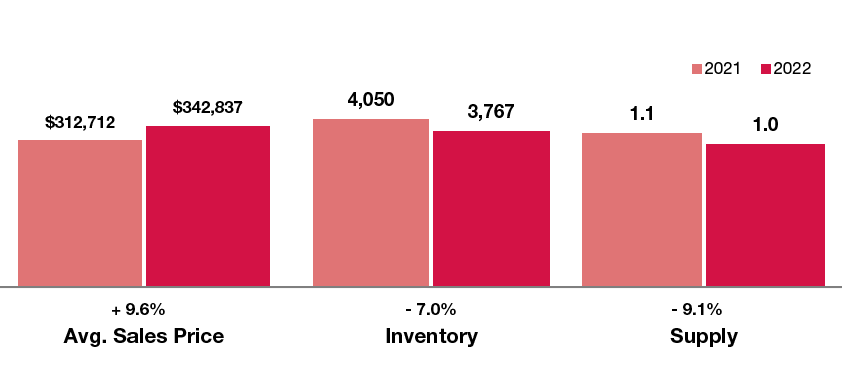 The majority of the Kansas City metro is still in a seller's market, but not all areas are alike. Exact data varies from county to county, and for different home prices. Always consult with your Agent for personalized information! Email Miles Rost or Nicole Laufenberg with questions about the market in your current or future neighborhood. You can also call us at 913-451-4888.
NATIONAL NEWS
After two years of record-setting activity, there are signs the housing market might be cooling. High home prices and a moderate increase in mortgage interest rates are slowing buyer activity, with home sales declining for the third consecutive month of rising homeownership costs. The National Association of REALTORS® (NAR) reports existing home sales were down 2.4% from the previous month, while pending sales fell 3.9% as of last measure, extending the trend of recent months. Economists predict sales will continue to soften in the near future, which could put some downward pressure on home prices.
The slowdown in sales has provided a much-needed lift to housing supply, with inventory up 10.8% from the previous month according to NAR, although supply remains down 10.4% compared to this time last year, with only 2.2 months' supply of homes at the current sales pace. As the nation continues to explore ways to solve the ongoing housing shortage, an estimated at 5.5 million homes, the Biden administration recently unveiled the Housing Supply Action Plan, which aims to expand housing access through a number of administrative and legislative actions and help relieve the nation's housing crisis over the next 5 years.
In the Kansas City metro area, the current average home sales price has risen 12.2 percent to $342,837 since this time last year. This hits well below the national average of $374,900, keeping homeownership affordable in KC.
All stats and information courtesy of KCRAR – the Kansas City Regional Association of Realtors®.