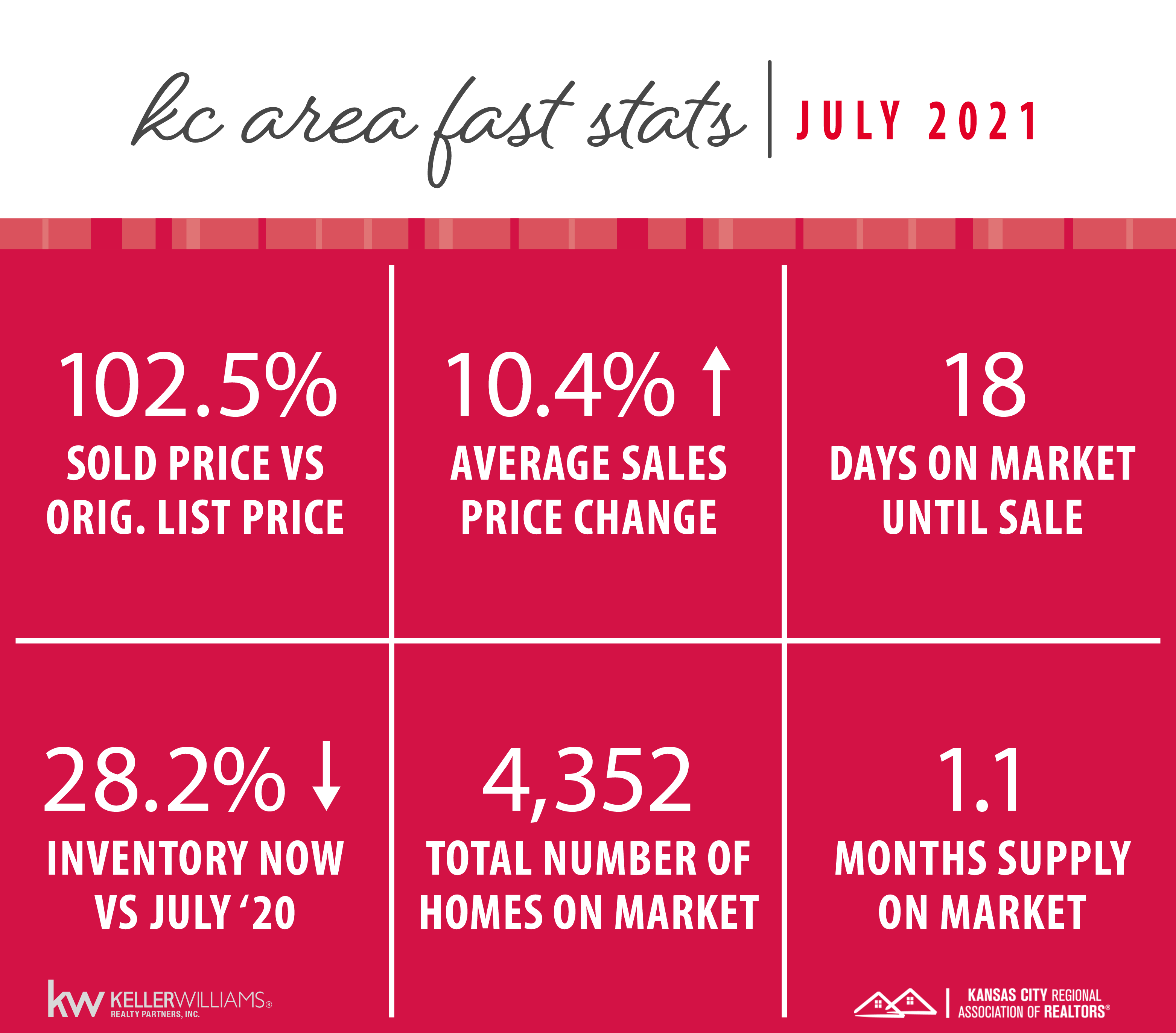 Homes on the market in the Kansas City metro area are selling for an average of 102.5 percent of the original list price. That's a 3.4 percent increase from July 2020! Days on the market decreased to only 18 days—compared to 42 days just one short year ago. Supply from the same time last year decreased 31.3 percent for existing homes and 44.4 percent for new homes, for an average of 38.9 percent.
With that said, there are more homes available than there were in early spring. The total number of homes on the market decreased from 3,845 in March, to 3,499 homes in June, with the July home inventory standing at 4,352. This is still only a 1.1-month supply of homes on the market, but we are seeing inventory and supply gradually gain more ground.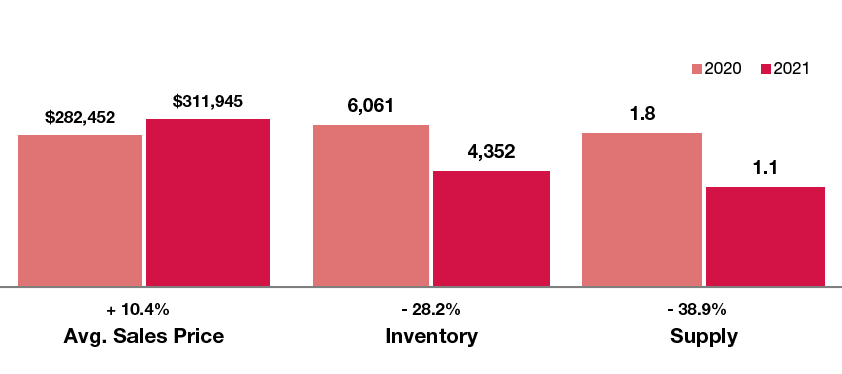 The majority of the Kansas City metro is still in a seller's market, but not all areas are alike. Exact data varies from county to county, and for different home price points. Always consult with your Agent for personalized information! Email Miles Rost or Nicole Laufenberg with questions about the market in your current or future neighborhood. You can also call us at 913-451-4888.
NATIONAL NEWS
The White House recently announced additional measures to help struggling homeowners avoid foreclosure as they exit forbearance, including loan modifications and payment reductions. Borrowers with federally backed mortgages can lock in lower interest rates and extend the length of their mortgages. For borrowers who can't resume their monthly mortgage, HUD will offer lenders the ability to provide all eligible borrowers with a 25% principal and interest reduction.
The National Association of REALTORS® reported inventory of homes for sale nationwide rose slightly in June as more sellers list their homes, hoping to take advantage of record-high sales prices across the country. Even with renewed home seller interest, inventory overall remains 18.8% lower than a year ago, according to NAR.
All stats and information courtesy of KCRAR – the Kansas City Regional Association of Realtors®.