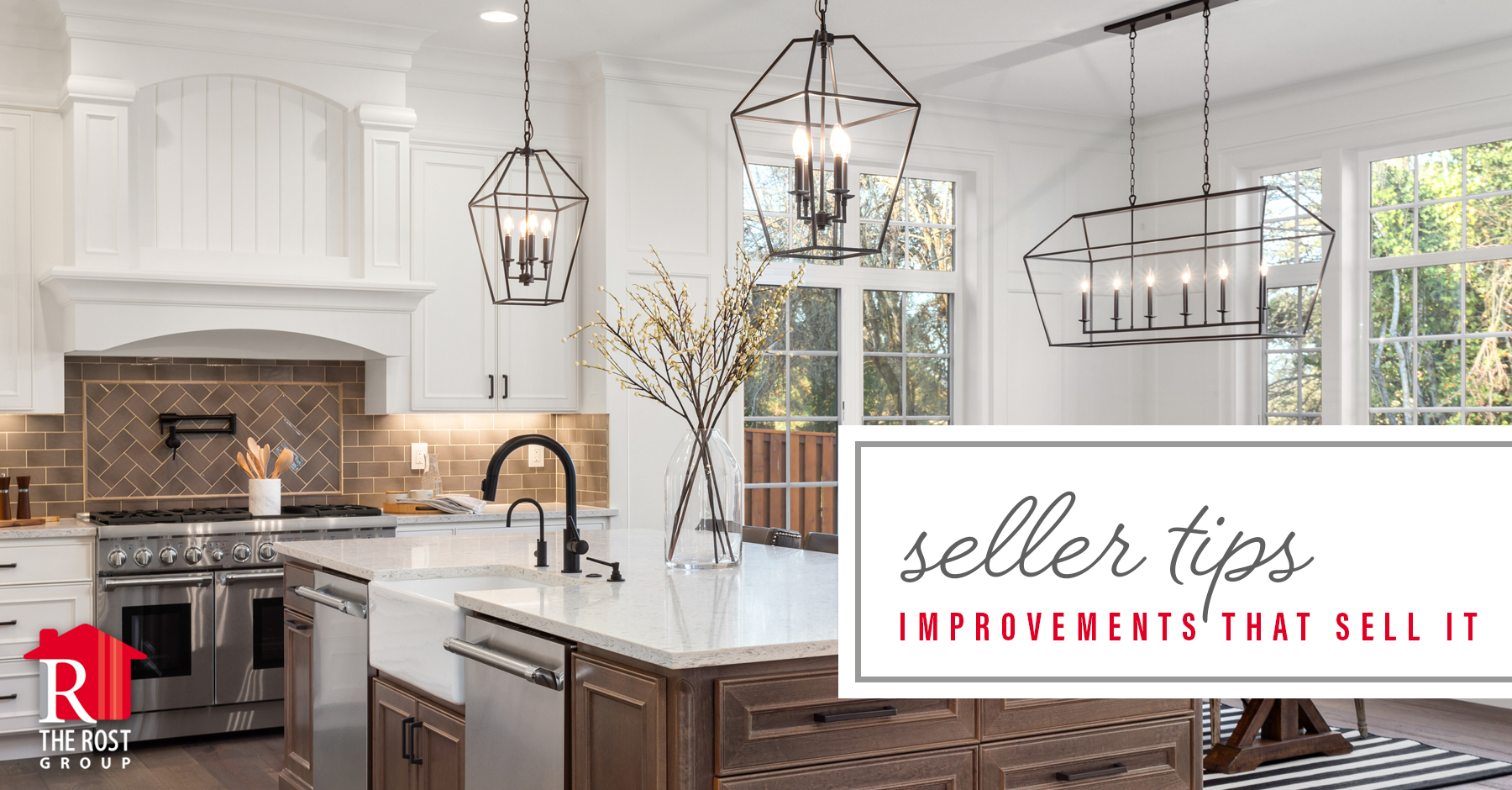 In a seller's market like we are currently experiencing, perfection isn't mandatory, but certain features will bring up the value of your home. We recommend paying attention to the six items below before placing your home on the market. Additionally, nearly every home will benefit from decluttering, deep cleaning, and proper staging of your belongings.

#1 Curb Appeal. The first impression is critical when it comes to getting people interested in your home. Be sure your curb appeal is in tip-top shape! Clean up your landscaping, make your lawn look tidy, trip and prune trees and bushes, make sure the gutters are clean, and check for any spots that need touch up paint.
#2 Fresh paint. New paint on the interior of your home is transformative! Choose neutral colors for wide appeal and save bold color choices for your next home. When you've found your dream home, you'll have the perfect opportunity to decorate however you'd like.
#3 Upgrades. If you're planning on updating parts of your home, the kitchen and baths are the best places to utilize your money where buyers will take notice. This doesn't have to break the bank! Consider replacing faucets, refinishing or painting cabinets, changing out knobs and pulls, replacing light fixtures, and re-caulking around tubs and toilets.
#4 Outdoor living. The demand for outdoor upgrades is huge right now. Make your backyard feel like an extension of your home. Great ideas are fire pits, covered patios, pergolas, and outdoor kitchens.
#5 A home office. More people are working from home than ever. Buyers are looking for a dedicated office space. While a room with a door is optimal, just showing that there is an area within the house that can be utilized for work is a good idea.
#6 Repairs made. Homebuyers don't want to worry about a leaky roof or faulty wiring. Homes with good roofs, airtight windows, sound HVAC systems, and reliable wiring and plumbing will have a better resale value than houses that require major repairs right off the bat.

MORE INFORMATION FOR HOME SELLERS
If you're thinking of selling, touch base with Agents, Miles Rost or Nicole Laufenberg before diving into any big projects. We can advise you on exactly what will be worth your time and money. Connect with Miles by email or call us today! 913-451-4888
Looking for tips and ideas that will help sell your home? You can read more on our Seller Resources page, where we offer our best advice for homeowners considering placing their home on the market. {{ HERE }}