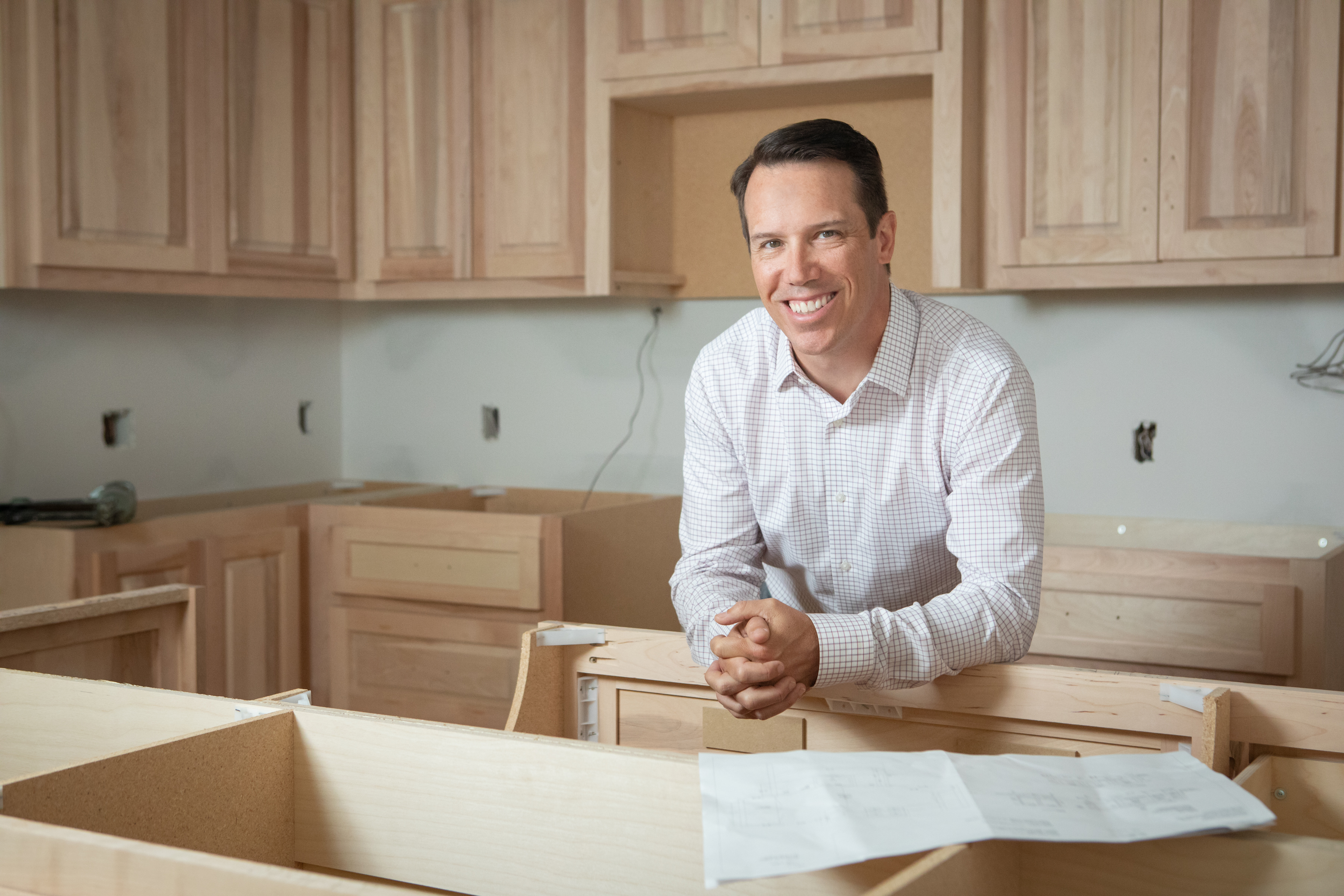 Building a new home is an exciting experience. The process appears simple on the surface—and you just know that everything will be shiny, new, and perfect. There's nothing better than imagining your dream home…
We know how you feel and want all of our clients to live in the home of their dreams. To make your vision happen exactly as it should, we'd like to explain the importance of meeting with your Realtor® before you get together with a home builder.
Let's break down the three big reasons why talking to us first is in your best interest.
#1 We represent you for FREE
Complimentary service is a big deal, and something that many buyers are not aware of. Did you know that the new construction home commission is paid by the builder? That means you can work with an Agent you know and trust, rather than working with a stranger.
#2 The on-site listing agent represents the developer and/or builder, not YOU
When you work directly with the builder, they will assign you the on-site agent. While this may feel convenient, this agent works for them, not YOU! When you work with us, we will represent your best interests, not theirs. We will negotiate the best possible terms into the contract on your behalf. If you've worked with us in the past, you also have the benefit of working with a friend who understands the things you value most, and that's important!
#3 We give you an unbiased understanding of the home building process and options
With years of experience in remodeling and key relationships with the top home builders in the area, we can offer our clients the best possible deals and service. We are your trusted consultant, and can help you understand expectations, pitfalls, and design options.
We evaluate construction costs and set expectations about the build process
We are your liaison with the developer, and will make sure everything is clearly communicated between parties
We hold developers & builders accountable to expenses that should be covered, and to their costs and/or participation
We understand construction management and can see where they might cut corners
We provide design consultation and can help you make the right choices on upgrades that will provide the best return on investment
Need a list of reliable builders? Visit our preferred vendor page. Our recommended service providers receive preferred status through our experiences. These are vendors that we and/or our clients have worked with, that do the job right! If you still have questions, give us a call. We're here to serve you and your homeowner needs! 913-451-4888
MORE ARTICLES FOR HOME BUYERS
Looking for more tips on moving and buying a home? Here are a few more blog posts you may like.
TIPS FOR THE BIG MOVE
Moving to a new home can be exciting, but it can also be nerve-racking. It's not unusual for movers who aren't familiar with the ins and outs of the process to forget a few things. That's why we're sharing these handy moving tips with you. Make your move easier by planning ahead. If a move is in your future, take a look at our checklist so you'll be fully prepared! {{ HERE }}
5 TIPS TO CONSIDER IN A REAL ESTATE TRANSACTION
There are so many moving parts when buying a home. That's where we come in! It is our mission to guide you through the real estate process every step of the way, whether you're buying, selling, or just entertaining the idea. Bookmark this information so you'll have it when you're ready! {{ HERE }}