If you've already spruced up your curb appeal, perhaps you're ready to tackle some projects inside the home! Spending so much time at home during the past several months probably has you dreaming up a few improvements for your space… The information below contains innovative, easy-to-use apps that help you plan the perfect renovation! Learn where to get inspiration, how to start your planning and a few tools to use as you start your projects. You don't have to take on a home renovation alone, either! We know great contractors who can make your renovation dreams a reality in a healthy and safe manner. Just give us a call or visit our preferred vendors page!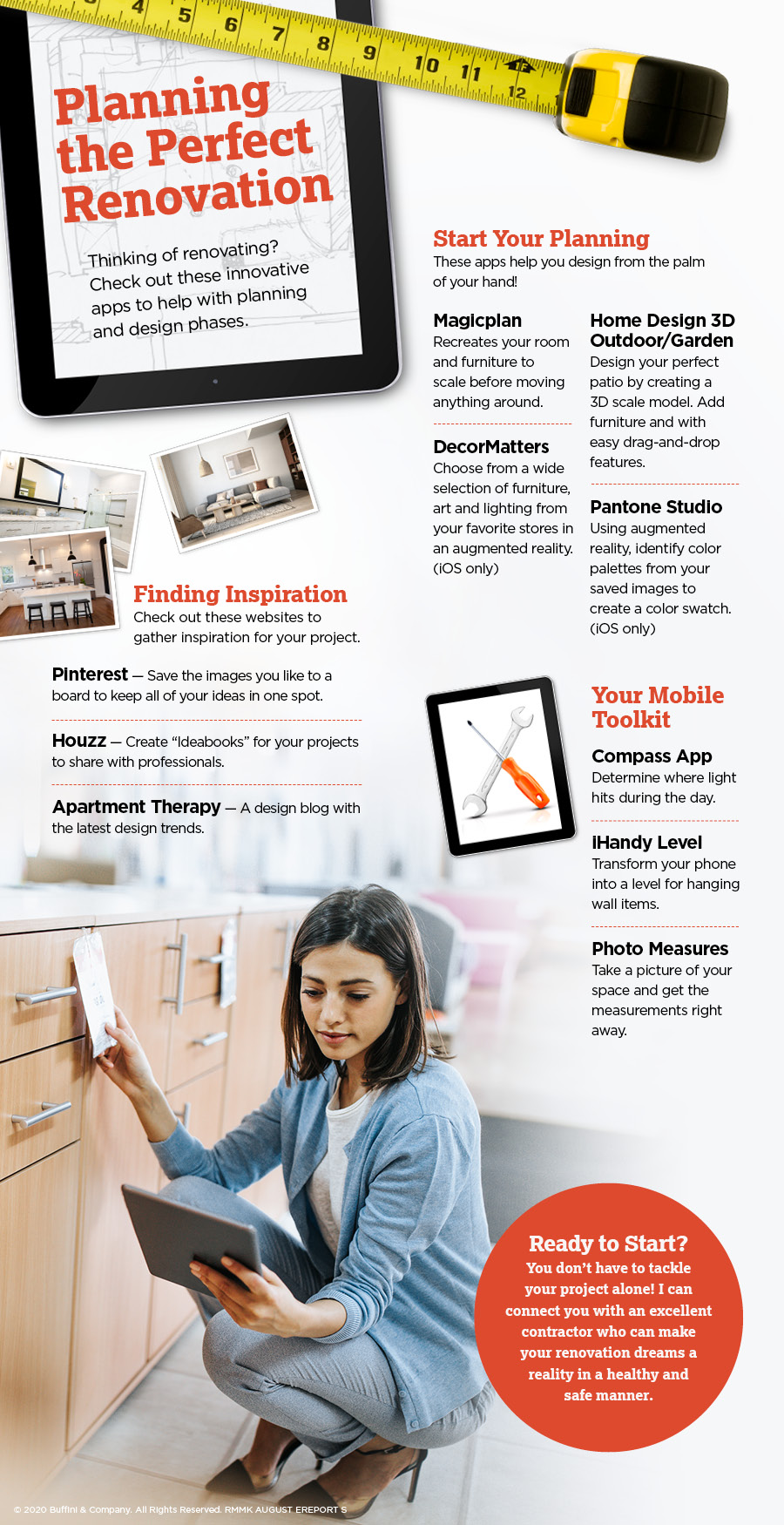 More Articles for Home Renovators
Looking for more tips on renovations and home updates? Here are a few more blog posts you may like.
TOP AFFORDABLE TIPS FOR SELLING YOUR HOME FAST
Find the best updates that make your home more appealing to buyers, without breaking the budget. These are tips that will help your home sell fast! {{ HERE }}
HOW TO USE BLACK PAINT IN YOUR HOME
Learn how to add sophistication and elegance with black paint in your home. We'll show you how to get it just right, so it doesn't feel overpowering. {{ HERE }}