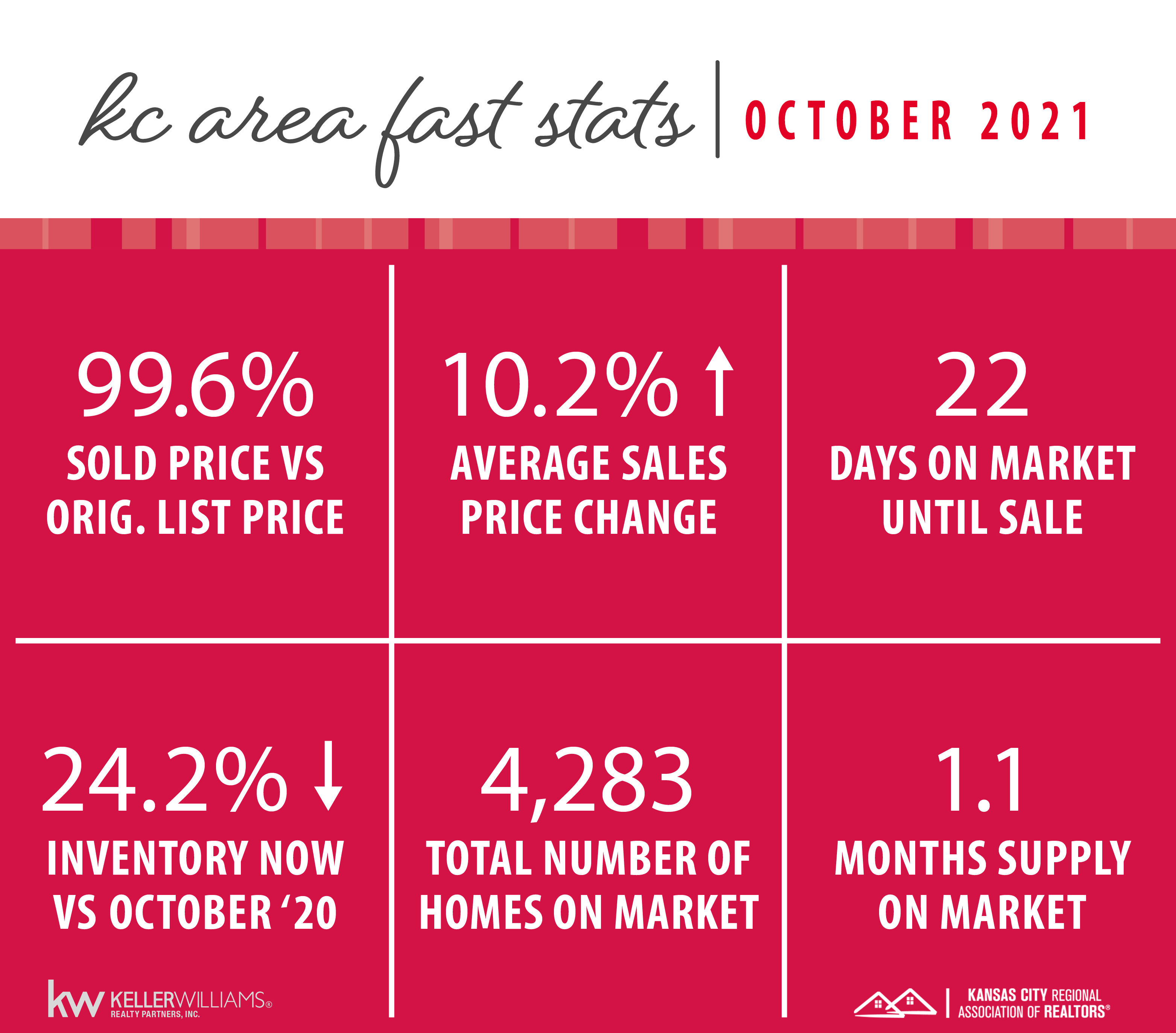 Homes on the market in the Kansas City metro area are selling for an average of 99.6 percent of the original list price. That's a 0.4 percent increase from October 2020. Days on the market decreased to only 22 days—compared to 32 days just one short year ago. Supply from the same time last year decreased 28.6 percent for existing homes and 9.7 percent for new homes, for an average of 31.3 percent.
With that said, there are many more homes available than there were in early spring. The total number of homes on the market increased from 2,515 in March, to 3,499 homes in June, with the October home inventory standing at 4,283. This is still only a 1.1-month supply of homes on the market, but we are seeing inventory and supply gradually gain more ground.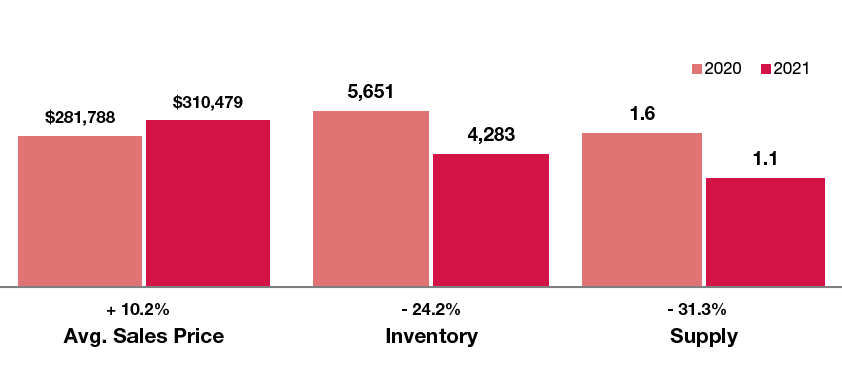 The majority of the Kansas City metro is still in a seller's market, but not all areas are alike. Exact data varies from county to county, and for different home prices. Always consult with your agent for personalized information! Email Miles Rost or Nicole Laufenberg with questions about the market in your current or future neighborhood. You can also call us at 913-451-4888.
NATIONAL NEWS
The U.S. housing market remains robust, with strong activity reported across both rental and residential housing fronts. Single-family rent prices are increasing rapidly, as demand for single-family housing and inventory constraints forces some buyers to rent, increasing competition and pushing rents up across the nation. Meanwhile, sales of new construction single-family homes recently hit a six-month high, rising 14% to a seasonally adjusted rate of 800,000, according to the latest data from the U.S. Department of Housing and Urban Development.
As temperatures drop across that nation and in KC, existing home sales continue to be plentiful, buoyed by strong demand, low interest rates, and a slight uptick in new listings in recent months, according to the National Association of REALTORS®. With interest rates inching upward, and experts expecting further rate increases on the horizon, motivated buyers are hoping to lock in their home purchases to take advantage of what are still historically low rates.
All stats and information courtesy of KCRAR – the Kansas City Regional Association of Realtors®.