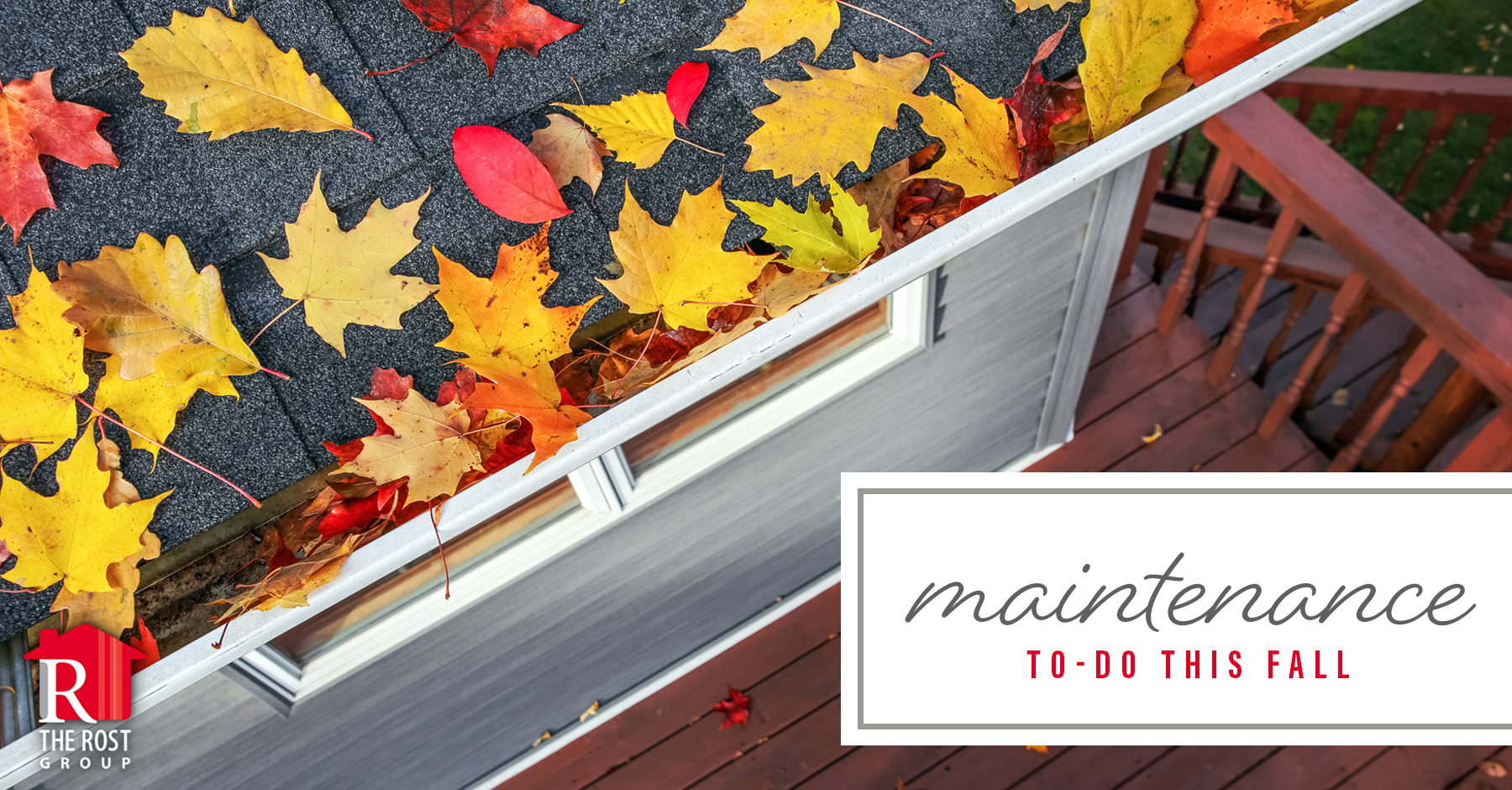 The temperatures are getting cooler. This means there are a few things you need to take care of this fall so your home is ready for seasonal changes. As much as we hate to say it, colder weather is in our future… Tackle this to-do list before winter sneaks up on you!
Schedule a Furnace Checkup. Once you're finished with the AC, it's time for the furnace to take over. Check our preferred vendor list for a service provider. It's time to perform a preventive maintenance checkup!
Caulk the Gaps. Check your windows and doors for leaks before it gets too cold! Caulk any place that cold may enter your home. For bigger gaps add or replace old, cracked weatherstripping. You can also fill hole with spray foam fillers.
Inspect Gutters & Downspouts. Once the leaves start falling, your gutters are more likely to be clogged. These clogs can cause water to overflow in fall rains, and compounds into even bigger issues, such as rotting in your eaves if you let it go through winter.
Test Smoke & Carbon Monoxide Detectors. This should be done at the start of every season to keep your family safe. Now is the time to put in brand-new batteries! Additionally, if you don't have these alarms on each level of your home, it's the time to install them.
Inspect Your Chimney & Fireplace. Before you know it, you'll want a cozy fire in your home. If you didn't have it inspected during the off-season, be sure to do it now! A qualified inspector should check everything over once per year for your safety.
Bring Your Plants Inside. As a rule of thumb, you'll want to bring your plants indoors before nighttime temperatures dip below 45 degrees. Make sure your plants are in good shape, then find a sunny spot for them to wait out the winter!
Reverse Your Ceiling Fans. Once the heat is on, your ceiling fan should be running in a clockwise direction. Keep your fans at a low speed so that warm air near the ceiling will come down to the floor level, while cooler air will be pulled upwards.
Need to call a pro for assistance? View our top recommended vendors {{ HERE }}

MORE INFORMATION FOR HOMEOWNERS
If you're thinking of selling, touch base with Agents, Miles Rost or Nicole Laufenberg before diving into any big projects. We can advise you on exactly what will be worth your time and money. Connect with Miles by email or call us today! 913-451-4888
Looking for tips and ideas that will help sell your home? You can read more on our Seller Resources page, where we offer our best advice for homeowners considering placing their home on the market. {{ HERE }}