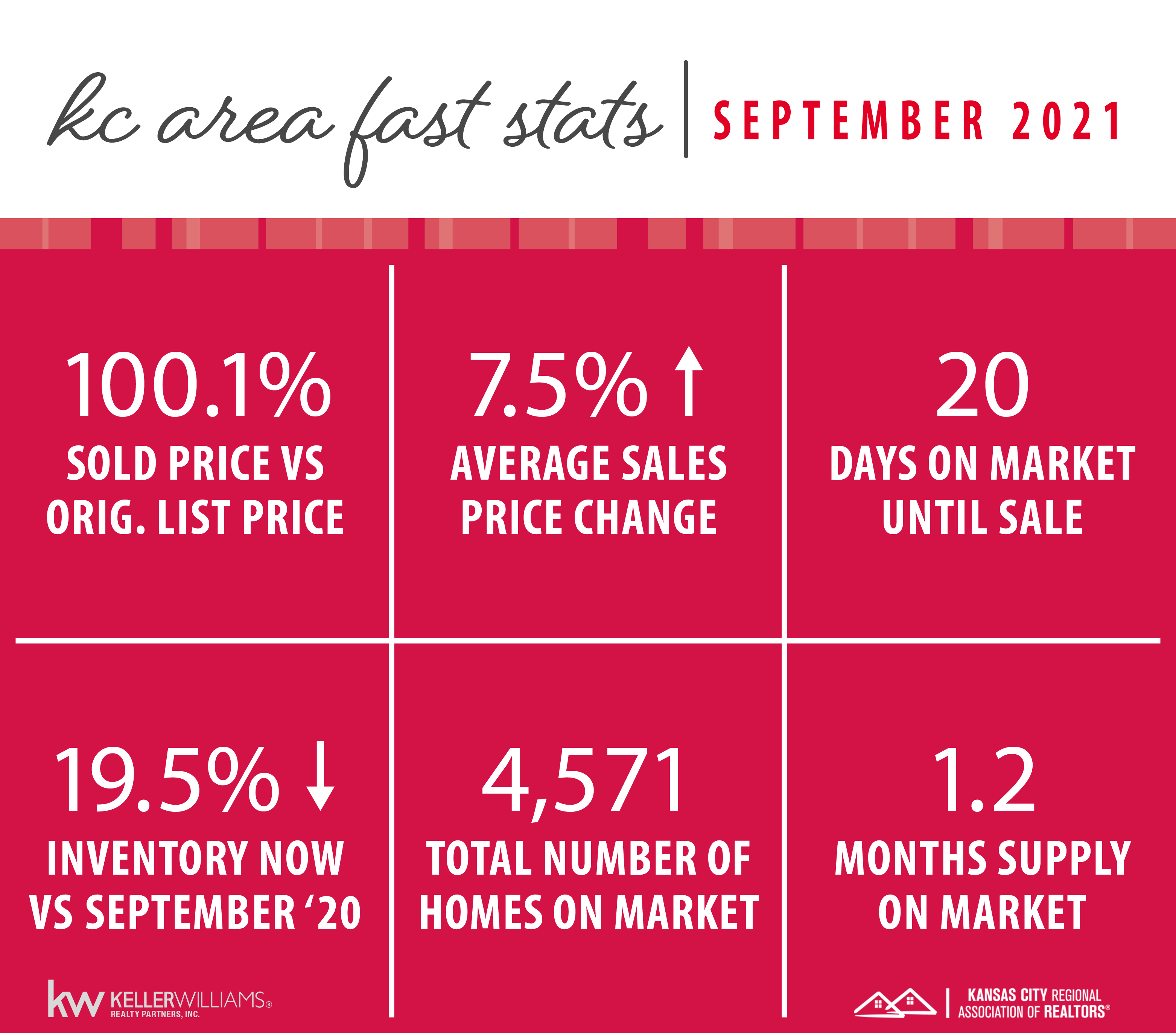 Homes on the market in the Kansas City metro area are selling for an average of 100.1 percent of the original list price. That's a 1.0 percent increase from September 2020. Days on the market decreased to only 20 days—compared to 37 days just one short year ago. Supply from the same time last year decreased 26.7 percent for existing homes and 16.1 percent for new homes, for an average of 25.0 percent.
With that said, there are many more homes available than there were in early spring. The total number of homes on the market increased from 2,515 in March, to 3,499 homes in June, with the September home inventory standing at 4,571. This is still only a 1.2-month supply of homes on the market, but we are seeing inventory and supply gradually gain more ground.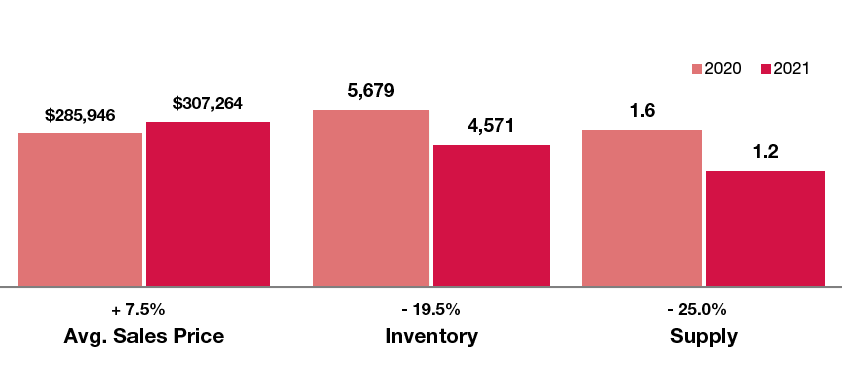 The majority of the Kansas City metro is still in a seller's market, but not all areas are alike. Exact data varies from county to county, and for different home prices. Always consult with your agent for personalized information! Email Miles Rost or Nicole Laufenberg with questions about the market in your current or future neighborhood. You can also call us at 913-451-4888.
NATIONAL NEWS
Nationwide, existing home sales were down slightly in August, falling 2% after two consecutive months of increases, according to the National Association of REALTORS®. The decline in existing home sales coincides with rising sales prices, which have continued to soar into fall, with the median sales price of existing homes up 14.9% compared to last year. Declining affordability has had a significant impact on homebuyers, many of whom have been priced out of the market and are choosing to wait for sales prices to ease before resuming their home search.
There are signs the market may be shifting, however. New listings have continued to hit the market, bucking seasonality trends commonly seen in the fall, a time when listing and sales activity typically slows as children return to school. As inventory increases, competition for homes may soften, and could even bring a moderation in sales prices, which, after 114 months of year-over-year gains, would be music to the ears of homebuyers throughout the country.
All stats and information courtesy of KCRAR – the Kansas City Regional Association of Realtors®.