It is our goal to stay in touch with clients before, during, and after the transaction. Hosting events is one of our favorite ways of "serving the client first". It gives us a chance to see families grow, say hello to folks we haven't seen in a while, and to express our gratitude to those who refer us to new clients. Here are some Rost Group videos and photos from our favorite events over the years…
What's next? View our calendar of events {{ HERE }}
DONUTS & DONATIONS WITH SANTA 2022
DECEMBER 3, 2022 – Our big holiday event was a success! We had so much fun with Santa and our clients. It's such a joy to have sweet treats, barista-made coffees, and see how families have grown. It really is the most wonderful time of the year!!
Gratitude Pie Event

NOVEMBER 21, 2022 – If thanksgiving pies weren't enough, we had Miles Rost starring as our holiday Turkey again this year! Truly, we are grateful for all of our clients and friends who make our business thrive. Thanks to all who came to our drive-thru event!
Top Gun: Maverick – Private Screening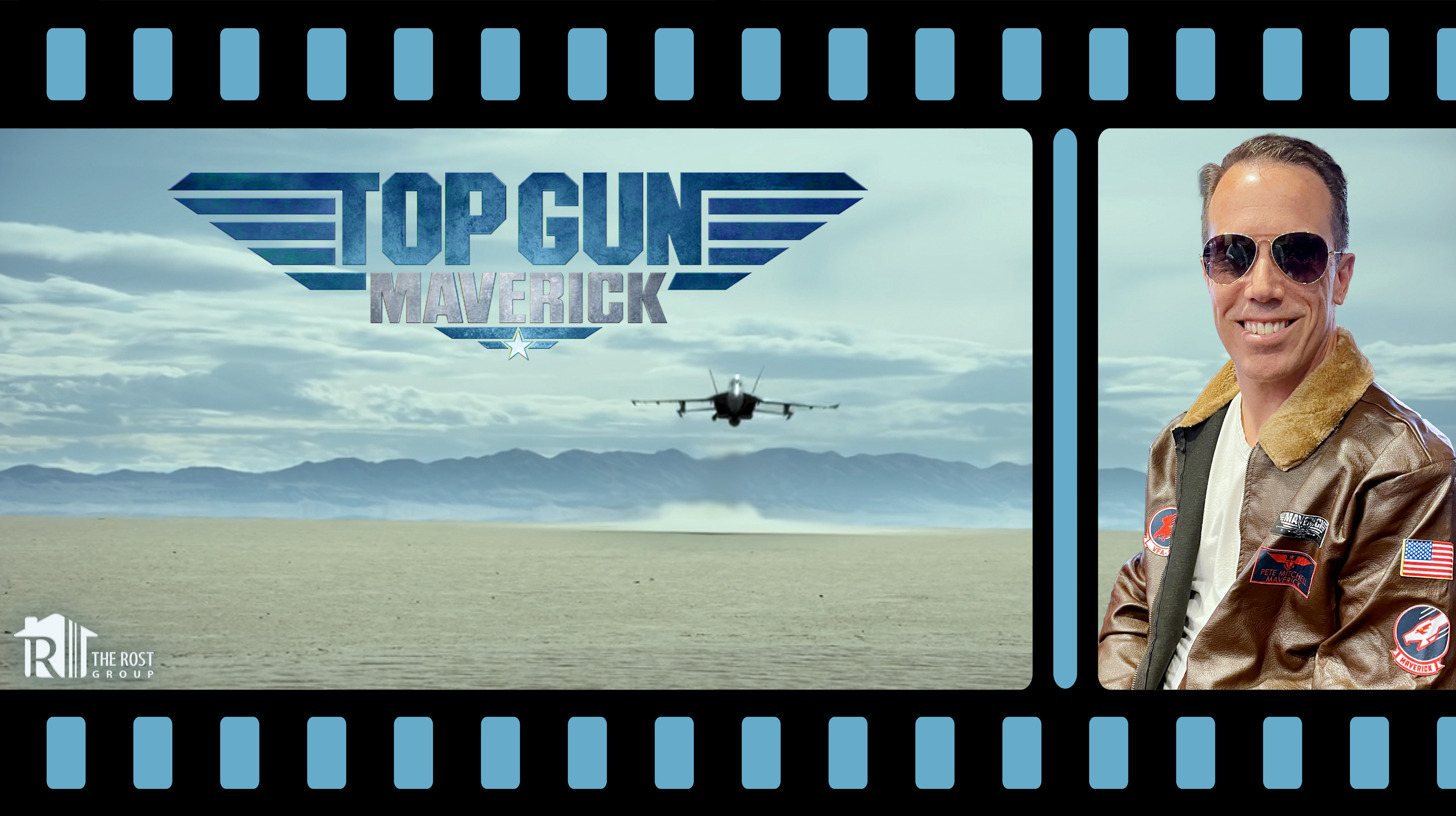 MAY 26, 2022 – We had a thrill-seeking blast at our first ever movie event! Top Gun's sequel was well worth the wait. We really enjoyed hosting this very special screening for our clients and friends. Watch out for our next big screen event because we're bound to have another one in the future!
THE ROST GROUP'S EASTER EGG HUNT 2022
APRIL 16, 2022 – Our 2022 Egg Hunt event was SO MUCH FUN! Miles Rost, The Easter Bunny, and everyone at The Rost Group would like to thank all of our friends and clients who helped make our event a success. We hope this video made you smile.
DONUTS & DONATIONS WITH SANTA 2021
DECEMBER 4, 2021 – We finished out 2021 with goodness! It was wonderful to see so many of our clients and friends at our annual event, Donuts & Donations with Santa! We enjoyed the donuts, barista-made coffee, balloon artists, face painters, and photos with Santa. Most of all it was nice to gather in person and talk with so many folks! Take a look at the video… It's a compilation of ho-ho-ho-holiday fun!! Additionally, each year we make charitable donations to Harvesters of Kansas City, and clients who contribute to the cause are entered to win festive holiday prizes. OH WHAT FUN!!
Painted Pumpkins and Tasty Funnel Cakes

OCTOBER 10, 2021 – We had a spooky good time handing out painted pumpkins and treats in October! The Funnel Cake Truck provided delicious treats, and our artist painted pumpkins for kids on the spot. We hope everyone who attended had a good time catching up, and that your pumpkins boosted your Halloween decor all the way to the top!
Craft Beer Tasting at BKS Artisan Ales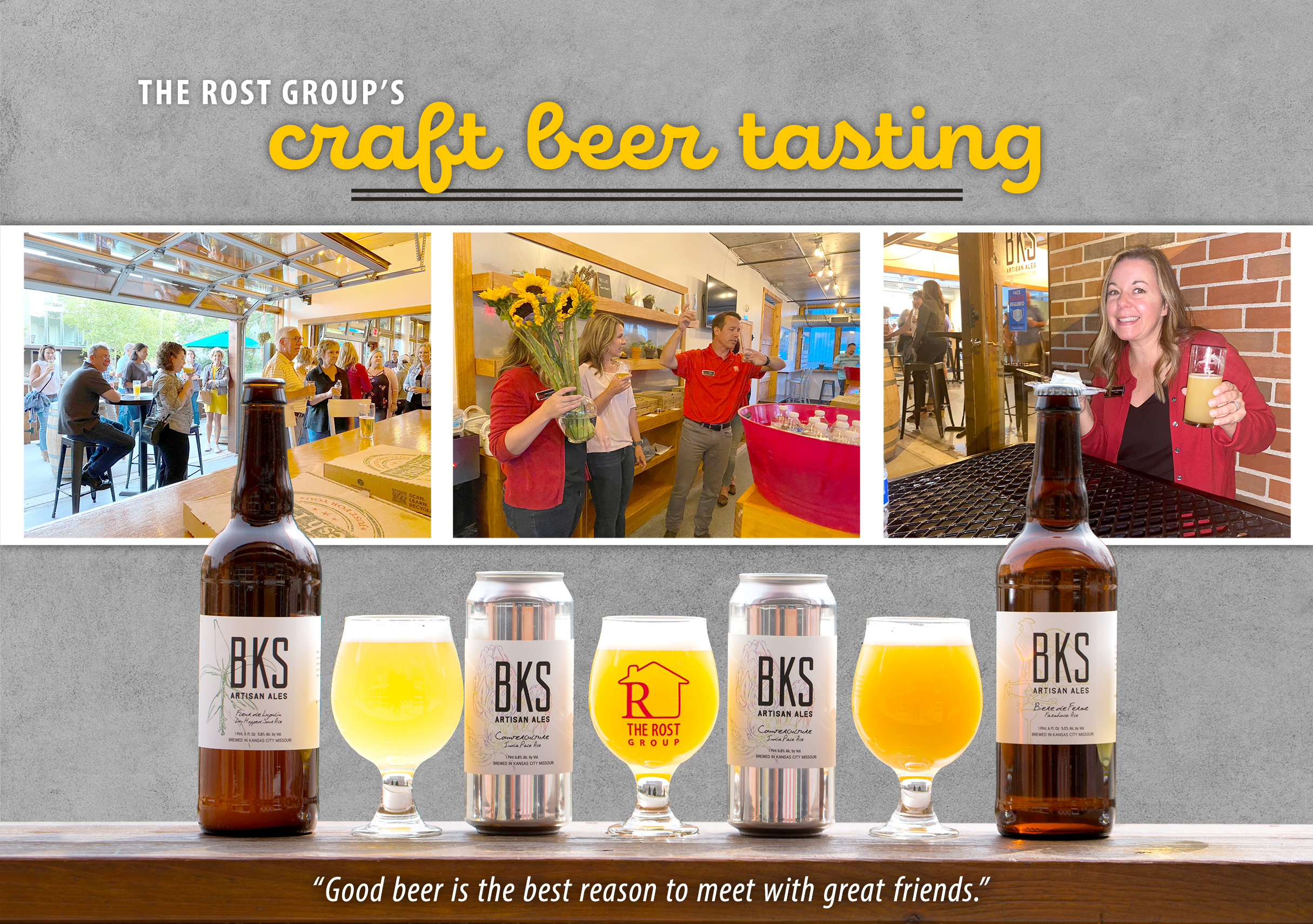 SEPTEMBER 22, 2021 – We had so much fun hanging out with clients and tasting a variety of ales! The Waldo Pizza was delicious, and so was the cake we enjoyed while toasted Adrienne on her birthday. If you weren't able to make it, we hope to see you the next time…
Rost Group Easter Egg Hunt 2021

APRIL 3, 2021 – It was an absolutely gorgeous day, and the kiddos found lots of goodies. We hope to see you next year. Remember… No bunny is too big to get their photo taken with the Easter Bunny!
Rieger Distillery Tour with Cocktails & Charcuterie

April 13, 2018 – We enjoyed ourselves immensely at this adults-only event. Owners of The Rieger taught us about the history of the business and explained their distilling process. In between tours we enjoyed fancy charcuterie from Local Pig and sipped from a special menu of beverages made with Rieger liquors.

Want to see more? View all of our event videos on YouTube {{ HERE }}