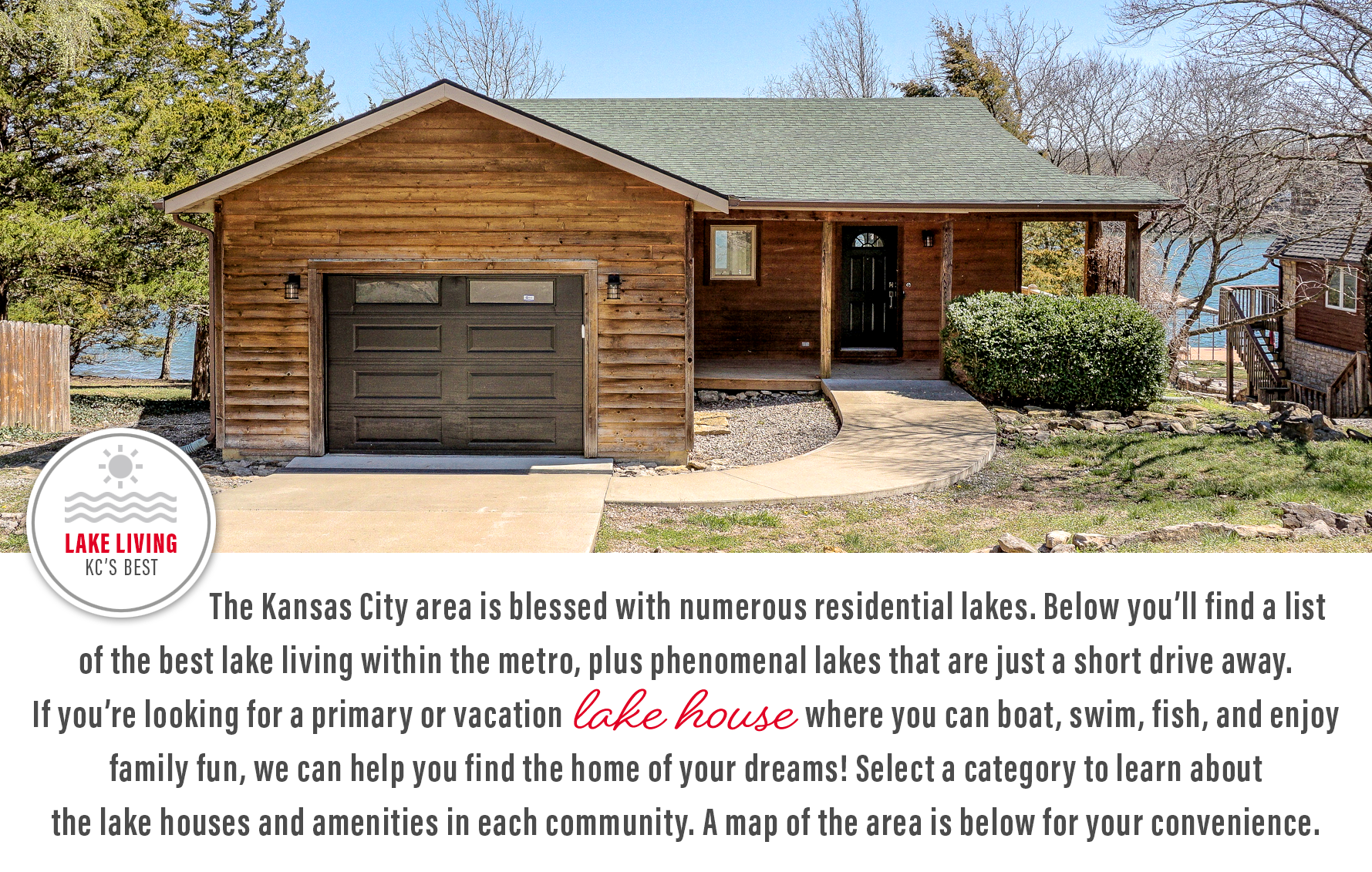 The very best lakefront living can be found across the metro! Lake living in KC includes Black Swan Lake and Lake of the Forest in Kansas, plus Creekmore, Lake Tappawingo, Lake Waukomis, Lakewood, Prairie Lee Lake, Raintree Lake, and Weatherby Lake in Missouri.


The most luxurious lakes in Kansas City await you with year-round resort amenities! Luxury Lake living in KC includes Lake Quivira and Shadow Lake in Kansas, plus Lake Lotawana, Lake Winnebago, Loch Lloyd, and Riss Lake in Missouri.


Looking for a weekend get-away? The perfect lake house is just a short drive from Kansas City! Options include Canaan Lake, Gardner lake, Hidden Valley Lake, Lake Chaparral, Linn Valley Lake, Sugar Valley Lake, and Tanglewood Lakes in Kansas, plus Crystal Lakes, Lake of the Ozarks, Lake Viking, and Table Rock Lake in Missouri.

KANSAS CITY AREA MAP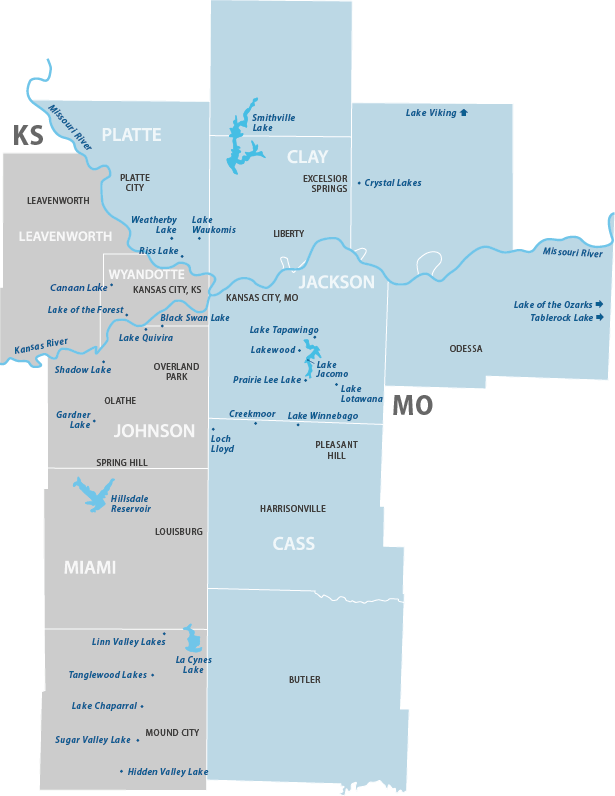 KC AREA LAKES | LUXURY LAKES | LAKES NEAR KC