TELL US SOMETHING GOOD!
The Rost Group Brings Out the Positive Things Happening All Around Us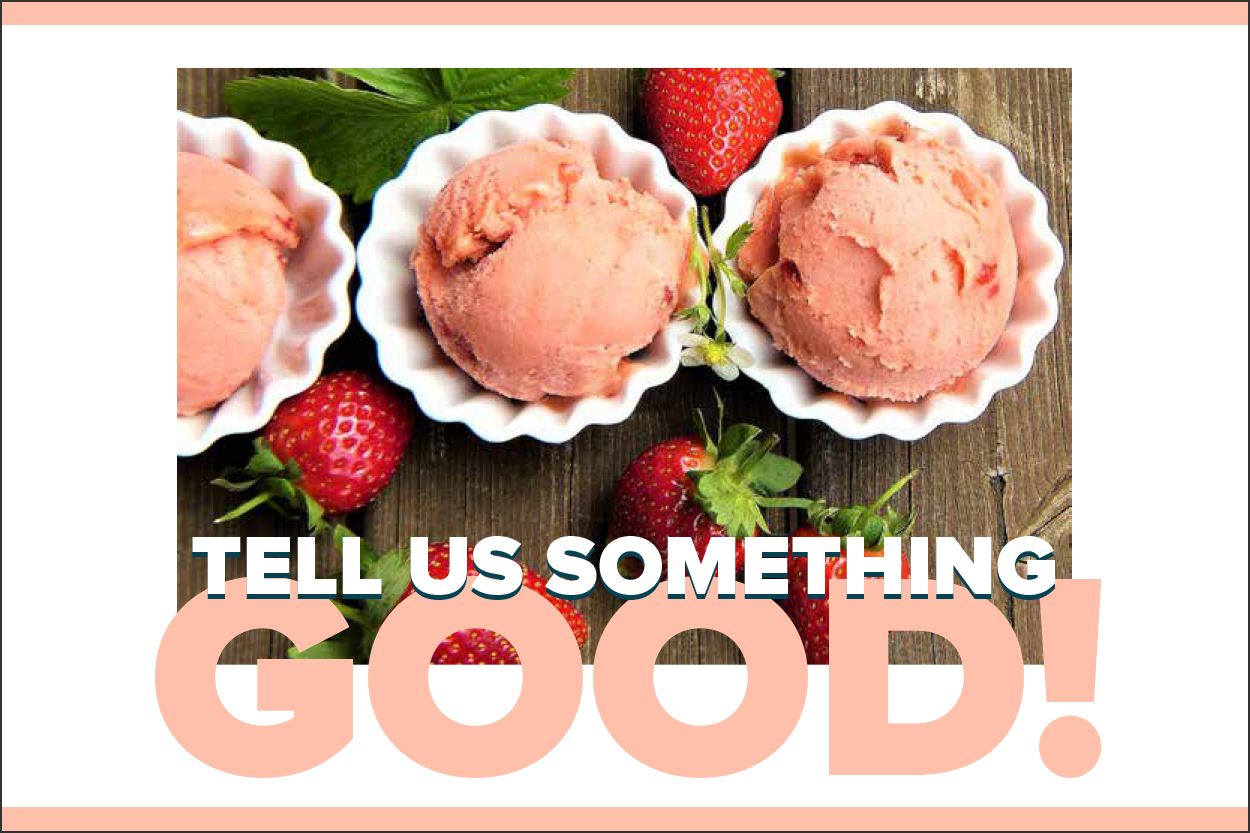 What are the best things happening in our world right now? Families are spending more quality time together, and in many ways slowing down the pace of their busy lives. We are learning to appreciate what is important to us. Helping others has become a top priority.
While writing this, we are all under stay-at-home orders due to COVID-19. The struggle is real, and it extends to our work families. As a team, we are trying to not only be available to our clients, but we want to support them, and lift them up. How can we make a difference? After all, resources are limited, and everyone has different needs right now. We decided that a feel-good competition could be just the thing to lift our clients' spirits, and at the same time, we would be able to support our local community through our prizes.
Our campaign runs once per week on social media and is titled "Tell Us Something Good!" The idea is that we share what brings a smile to our faces, and in turn, move our focus to the positive things that are happening all around us.
Week one: "Tell us your good news story and you'll be entered to win dinner on us! Are you supporting a local business? Are you sewing masks? Have you donated something? Running errands for someone? No good deed is too big or too small to mention! Share the details of anything good going on during the COVID-19 crisis, and you'll be entered to win a pizza from a local restaurant. We want to hear from you!"
Our winner responded by saying that they are sending "Made in KC" care packages to grandparents and to friends who live alone. The combination of love and local won our hearts over, and we awarded them Minskey's Pizza!
Week two: "Tell us your family's together-time story and you'll be entered to win in-home entertainment from us! What are you doing together during the stay at home orders? We want to hear about your unique ways of keeping everyone in the house entertained. Are you playing board games? Are you Zooming with people you can't see in person? Are you teaching your dog new tricks? Share the details of anything fun going on during the COVID-19 crisis, and you'll be entered to win a new board game. We want to hear from you!"
Our winner responded with this: "Quarantine 2020 at the Smith House—We're playing lots of board games, catching up on shows, and lots of walking! #walktothestore." Why did this one catch our eye? What you can't see is the video of our winner lunge-walking with a box of adult beverages. We don't know if he walked home like this the whole way, but the video was priceless! Nothing lifts the spirit like a good chuckle.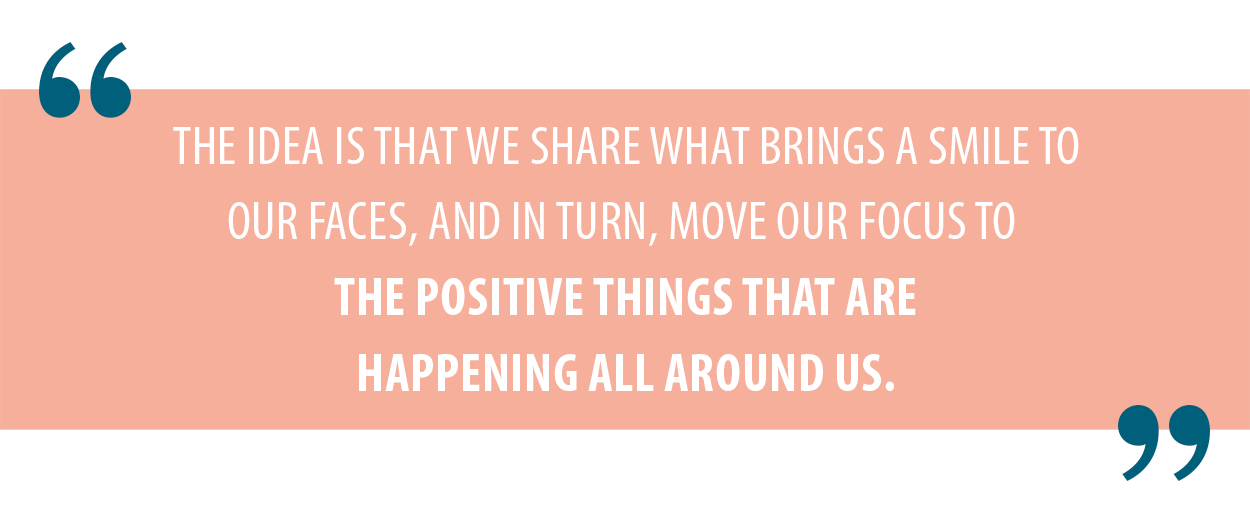 Week three is in progress at the time of this writing. It revolves around together times that are food-related. "Tell us about a favorite meal, baked good, or treat you're serving while you're staying at home and you'll be entered to win dessert on us!"
Week four revolves around fun beverages created at home and could include anything from a cup of joe to a newly invented cocktail, with to-go beverages as the prize.
We can't wait to see where these two weeks land. The stories and laughter are heartwarming, and we like to think that even those who weren't awarded a prize are winners too. The combination of supporting local businesses and imagining the smiles of our followers is just what we all need right now.
So yes, we are here for our clients' real estate needs—like we always have been, but we're also here for moral support. After all, we're #inthistogether. Go ahead. Tell us something good!
Written by Mandi Thacker
KANSAS CITY REAL PRODUCERS MAGAZINE | JULY 2020
Back to {{ IN THE NEWS }}